El futuro no existe
Par Patron, jeudi 23 février 2012 à 17:37 :: SYNTH/COLD :: #1184 :: rss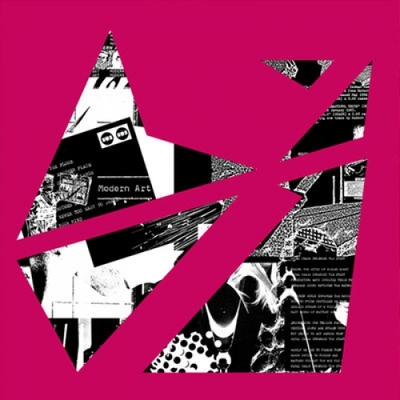 DOMESTICA
est un label espagnol qui ne croit pas en l'avenir. Carles et Jordi préfèrent éviter la plage et les rues festives de Barcelone pour débusquer des raretés synthétiques dans leur cave humide. La réponse européenne à
Minimal Wave
. Pour l'instant ils ont trois sorties (en LP évidemment) à leur actif, et une dizaine à venir en 2012. La première est un tri dans la discographie de
MODERN ART
, aka Gary Ramon, un anglais qui a sorti bien trop de K7 dans les années 80.
Circuit lights
revient sur la période 1982-1986 du gars.
Still life
, le premier titre, n'a rien à voir avec les HORRORS, ni avec tous les groupes de maintenant qui se mettent aux sonorités vintage. Chœurs de vierge et danse froide, c'est limpide. Il y a beaucoup de titres au format techno (6, 7, 8 minutes), bien électroniques et lunaires, ils passent très bien le long des autoroutes allemandes. Disque épuisé.
MODERN ART - (Trying to find) The hidden world
MODERN ART - Search for a soul
DOMESTICA
is a spanish record label that does not believe in the future. Carles and Jordi prefer to avoid beach and festive streets inna Barcelona for tracking down synthetic rarities in their wet basement. This is their european answer to
Minimal Wave
. For now, they have three records out (in 12" of course), and a dozen coming in 2012. The first is a sorting from the rich
MODERN ART
discography, aka Gary Ramon, an Englishman who released too many tapes in the 80s.
Circuit lights
comes back over the 1982-1986 period of the guy.
Still life
, the first song, has nothing to do with THE HORRORS, nor with all the current bands who now begin to sound vintage. Virgin choirs and cold dance, it's limpid. There are many techno format tracks (6, 7, 8 minutes), very electronic and lunar, they go very well along the German autobahn. It's already sold out.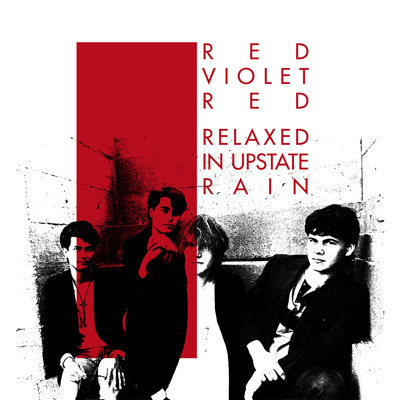 Deuxième sortie nettement plus punchy,
RED VIOLET RED
. Des étudiants en art de Rochester mélangent le son de Cabaret Voltaire et le New Romantism, il en ressort 8 titres bien suaves et dansants (enregistrés dans le même studio que le premier album de METALLICA!). Ils n'ont sorti qu'un seul maxi en 1985, avec leur meilleur titre :
12 miles of sky
, et
Candy Cane
en face B. Jeff Gallea chantera plus tard dans
Eleven Pond
, mmm.
Relaxed in upstate rain
prouve que l'Amérique sait aussi être sensible, même avec des machines et des guitares.
RED VIOLET RED - 12 miles of sky
RED VIOLET RED - Denial
The second release is much more punchy, from
RED VIOLET RED
. Art students from Rochester mix the sound of Cabaret Voltaire and New Romantism, it brings out 8 suave and dancing titles (recorded in the same studio as the first METALLICA full-lenght!). They have put out a maxi single in 1985 with their best song:
12 miles of sky
, and
Candy Cane
on the B-side. Jeff Gallea will sing later in
Eleven Pond
, mmm.
Relaxed in upstate rain
proves that America could also be sensitive, even with machines and guitars.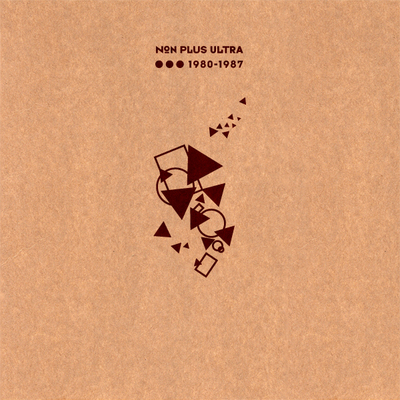 Le troisième et dernier 33 tours powerisé par Domestica est une compile 100% espagnole, ça plaira à ceux avec le nom qui finit en a.
NON PLUS ULTRA
regroupe des inédits de 10 groupes, enregistrés entre 1981 et 1987. Cette compile est un peu l'underground resistance ibérique, avec des tracks très techno disco bout de ficelle (M.A.D., TODOTODO!) mais aussi des rengaines new wave un peu plus passables. Les trois à retenir:
Quien lo ve
de
U.H.P.
,
Ballet parking acto n°1
de
AVIADOR DRO
et
Ultraviolencia
de
KALASHNIKOV
! Écoutez les samples
ici
.
TODOTODO - Megaciclos de verano
KALASHNIKOV - Ultraviolencia
The third and final release (24 inches) powered by Domestica is a 100% spanish sampler, it will appeal to those with the name that ends in a.
NON PLUS ULTRA
includes 10 unpublished bands, recorded between 1981 and 1987. This compilation is a kinda Iberian underground resistance, with hard technologic tracks (MAD, TODOTODO!) but also quite tolerable new wave tunes. The three to remember:
Quien lo ve
by
U.H.P.
,
Ballet parking acto no.1
by
AVIADOR DRO
and last but not least,
Ultraviolencia
by
KALASHNIKOV
! Listen to samples
here
.