KES (1969)
Par ROD, lundi 12 mars 2012 à 14:01 :: FILMS ANCIENS :: #1192 :: rss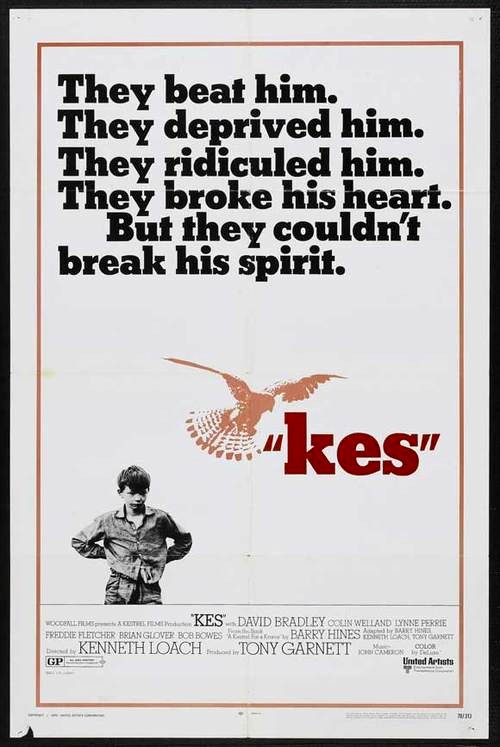 C'est l'histoire d'un p'tit gars qui tombe amoureux d'un faucon. Billy vit dans un patelin du South Yorkshire, banlieue lointaine de Sheffield, entre les usines et les collines. Pas beaucoup de divertissement lorsqu'on aime ni le foot, ni l'école, et encore moins le travail. 'Kes' l'oiseau, a trouvé refuge dans une belle ruine, au milieu d'un champ. C'est là que Billy se rend ventre-à-terre avant et après le bahut. Sa mère, légèrement couche-toi là, n'est pas vraiment en mesure de remplacer le père absent. Jud, son frère, en profite bien, et ne perd pas une occasion de lui frictionner la tête. C'est coup pour coup. Il se venge de son existence merdique (job à la mine) sur le petit, et débarque même à l'école pour le tarter. Les deux ont la tête dure.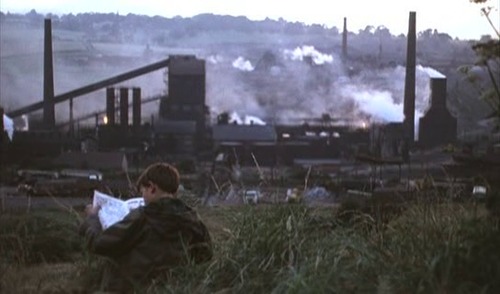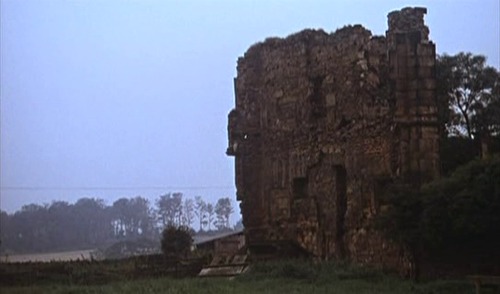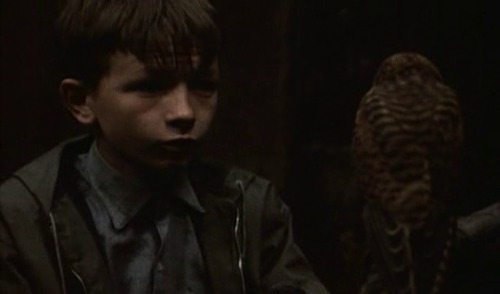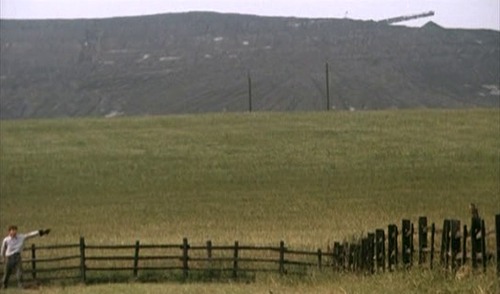 Dans une scène d'anthologie, un match de foot est organisé par le prof de sport, qui regrette une carrière professionnelle illusoire sous les couleurs de Manchester. Le con en fait voir de toutes les couleurs aux gamins! Billy dans les cages ne fait évidemment pas le poids. Tacles illégaux, tirages de maillots, cartons rouges, Mr. Sudgen joue pour la gagne. Humilier Billy sous la douche le soulage après sa défaite... Mais le kid s'en fout, il passe sa vie entre les couloirs et le bureau du censeur, il n'a aucun avenir, mais il s'en fout. Quand Jud se vante d'avoir liquidé le faucon apprivoisé, Billy ne s'en fout plus. Tristesse amère... C'est le deuxième film de Ken Loach (après Poor Cow en 1967) et c'est du grand art prolo!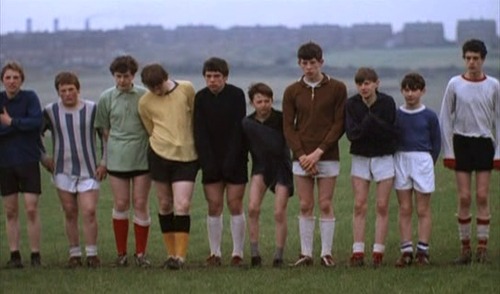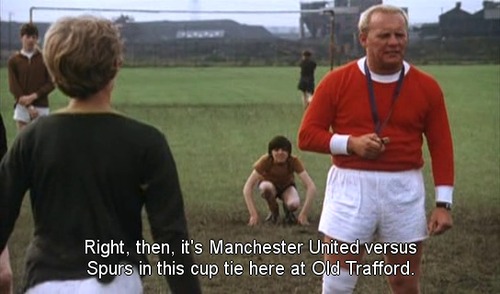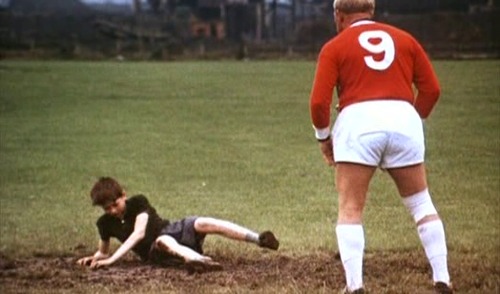 This is the story of a kid who falls for a hawk. Billy lives in a town in South Yorkshire, remote suburb of Sheffield, between hills and factories. Not much fun when you don't like football, nor school, and even less work. 'Kes' the bird, found refuge in a beautiful ruin, in the middle of a field. This is where Billy goes as fast as he can before and after school. His mother, scrubbering a little, is not really able to replace the missing father. Jud, his brother, took the opportunity, and never misses a chance to rub his head. Home is chere the hate is. He seeks revenge from his sucking life (job at the coalmine) on the small boy, and even goes to slap him at school. Both are thick-headed.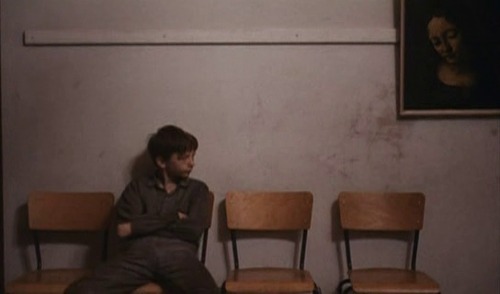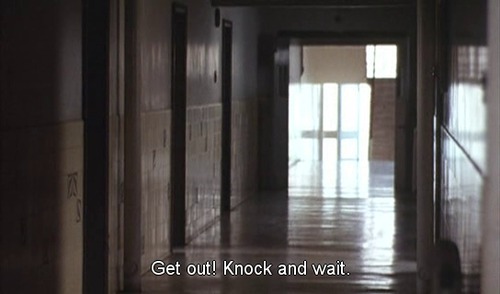 In a bloody classic scene, a football match is organized by the sports teacher, who regrets an illusory career under the colors of Manchester. The jock will actually play without pity with the boys! Billy is obviously too weak to be the keeper. Illegal tackles, foul plays, red cards, Mr. Sudgen plays to win, no matter what. Humiliate Billy in the shower relieves him after his defeat ... But the kid doesn't care, he spends his life hanging in the hall, waiting for the principal office, he's got no future, but he doesn't care. When Jud boasts of having liquidated the tamed falcon, Billy suddenly cares. Bitter sadness... This is the second movie by Ken Loach (after Poor Cow in 1967) and this is great proletarian art!