Kältewelle
Par Patron, jeudi 19 avril 2012 à 20:29 :: SYNTH/COLD :: #1223 :: rss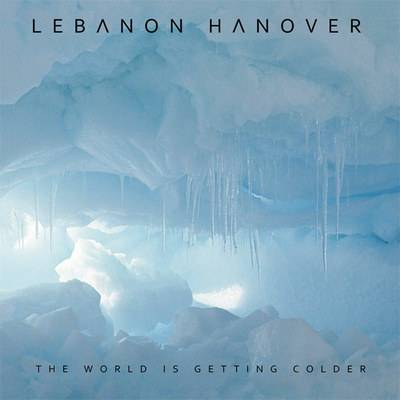 J'eus parlé de
LEBANON HANOVER
, et des larmes de Schwartzenegger il y a quelques mois, après l'un de leurs concert à Berlin (
Rapport
). Depuis leur retour à New Castle, il ne s'est pas passé grand chose. Le duo a tout de même réussi à assembler 11 titres pour former leur premier album,
The world is getting colder
(et humide de surcroit) sur
Fabrika Records
. Pas beaucoup de nouveautés dessus,
Die world
,
Sand
,
N°1 mafioso
ou
Totally tot
sont déjà des petits classiques de la cimetière musique.
Kunst
est leur morceau electro le plus pro,
Ice cave
conte la complainte du stalactite, (Bertrand) quant à
Canibal
, on verra ça lors de leur venue à Paris... Quand ça ? Demain soir à la Mécanique Ondulatoire.
LEBANON HANOVER - Kunst
I had talked about
LEBANON HANOVER
and Schwartzenegger tears a few months ago, after one of their Berlin shows (
Report
). Since their return to New Castle, nothing much happened. The duo still managed to put 11 tracks together to build their first album,
The word is getting colder
(moreover wet) on
Fabrika Records
. Not much news on it,
Die world
,
Sand
,
No.1 Mafioso
or
Totally tot
are already small classics of cemetery music.
Kunst
is their most profesionnal electro piece,
Ice cave
tells the lament of the stalactite, and for
Canibal
, well, we'll see when they'll play Paris, Friday, April 20, at La Mécanique Ondulatoire.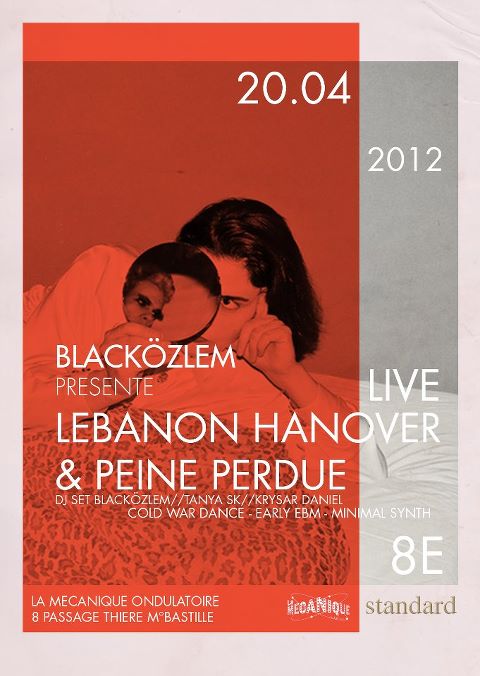 21.04
: Le chanteur ne performant plus sa danse tecktonik, je suis dans l'obligation de ne pas reporter cette soirée. TOT!