Musiques pour Grandes Villes
Par Patron, vendredi 25 mai 2012 à 13:06 :: SYNTH/COLD :: #1249 :: rss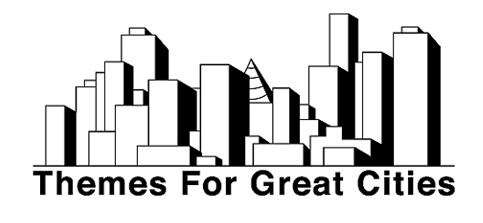 Themes for Great Cities
est un nouveau label allemand qui empreinte son blaze au titre le plus expérimental de Simple Minds, avant que le groupe ne se mette à jouer de la pop de stade. Les gars de Düsseldorf ont une longue histoire électronique derrière eux et produisent donc des groupes qui sortent un peu des carcans de la NDW ou du simple revival années tchatre vingt. Créé en 2009 mais réellement actif depuis l'année dernière, 6 disques sont sortis de leur usine. 2 compilations EP intitulées
Mogul
présentent leur écurie:
Jantronix Schulte, E.A.R.L., Montezumas Rache
ou encore
Tolouse Low Trax
qui sévissait déjà dans l'electro stressant. Leur premier vinyle concret est "Lagerfeuer Tanz" de
Wolf Müller
, une espèce de 'world electro' qui aurait pu figurer chez ZE Records. Mais venons-en au fait, les 2 groupes têtes de gondoles de la boîte sont
NEUSTADT
et
STABIL ELITE
. Les premiers sortent "Drohgebärden", une froide menace, en 2011; leur concept: refaire 1981 avec le recul et le matériel d'aujourd'hui. Über bien. L'élite stable, après le EP "Gold", vient d'offrir "Douze pouze" au monde (licencé chez ITALIC records). Non je ne citerai pas le terme "krautrock". La wertkritik se casse les dents sur leur son, parfait compromis entre la décontraction de l'ère musicale actuelle et les aventures sonores des 70's. Tu peux pas faire plus allemand.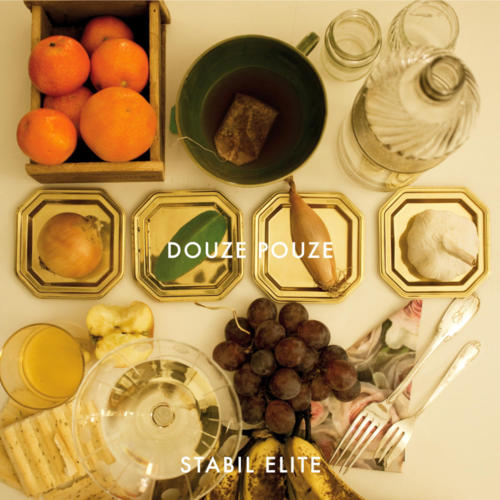 Themes for Great Cities
is a new German label that took its name from one of the most experimental track of Simple Minds, before the band starts playing stadium pop music. The boys from Düsseldorf have a long electronical history behind them, and thus produce a few groups that come out of the NDW shackles or simple 80's revival. Created in 2009 but really active since last year, 6 records have already came out of their factory. Two EP compilations titled
Mogul
introduce their stable: Jantronix Schulte, E.A.R.L., Montezumas Rache or Tolouse Low Trax who already raged in the stressful electronica. Their first concrete vinyl is "Lagerfeuer Tanz" from
Wolf Müller
, a kind of 'world electro' that could've been included in ZE Records catalog. Let's get to the point, their two aisle end display bands are
NEUSTADT
and
STABIL ELITE
. The first ones released "Drohgebärden", a cold threat, in 2011; their concept: do 1981 again with the retrospect and hardware of today. Über good. The stable elite, after the "Gold" EP, just has offered "Douze pouze" to the world (Under ITALIC records license). No I won't mention the "krautrock" term. The wertkritik breaks its teeth on their sound, the perfect blend of relaxation usual in our current music era with the sound adventures of the 70's. You can't do more German.
EXPO
/
GOLD
ECOUTE/LISTEN
REGARDE/LOOK