Par Patron, vendredi 1 juin 2012 à 17:00 :: SYNTH/COLD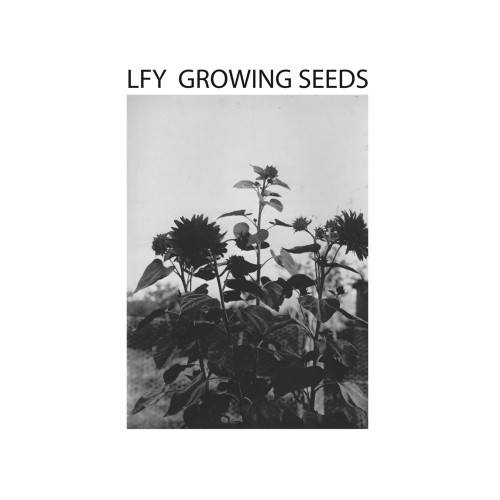 LUST FOR YOUTH
fait partie de cette petite clique subversive de Copenhague qui tourne autour de Posh Isolation Records et donne dans la noise, l'industriel et le power electronics. Le duo (Norrivde et Rahbek), qui a viré sa part féminine, se retrouve aussi derrière des projets répondant aux doux noms de Viking Jews, Sexdrome, Caucasian Colony ou encore War, dont j'avais parlé
là
. Sur ce deuxième album,
Growing seeds
(sorti chez
Avant!
comme le précédent "Solar Flare"), le groupe se radiophonise et ça marche, puisque leurs fichiers sont arrivés jusqu'à mon ordinateur. Un décalage entre le chant, le beat et les compositions, qui a du charme. Ils ont laissé tombé les rythmiques de Thor et les pistes sans titre de 8mn où ils se contentent de gratter un micro avec du papier de verre pour composer des hits électro-nordiques tristes:
Behind curtains
,
Cover their faces
ou des parodies de singles comme
It's you
et
Champagne
. Sombre et raw.
LFY - Behind the curtains
LFY - Neon lights appear
LFY - Solar flare
LUST FOR YOUTH
takes part in that small subversive clique from Copenhagen that revolves around Posh Isolation Records and that's into noise, industrial and power electronics. The duo (Norrivde and Rahbek), who evicted their feminine side, are also behind projects that respond to sweet names as Viking Jews, Sexdrome, Caucasian Colony or War, which I wrote about
here
. On this second album,
Growing seeds
(released by
Avant!
like "Solar flare"), the band wants to be on radio and it works, since their files found their way to my computer. A shift between singing, beats and compositions that's charming. They dropped the Thor rhythmics and the 8 minutes untitled tracks where they just scrape a microphone with sandpaper to compose Nordic electro-sad hits:
Behind curtains
,
Cover their faces
or single spookfs like
Modern life
and
Champagne
. So Dark and so Danish.