Moshing is not a Crime
Par Patron, vendredi 8 juin 2012 à 12:47 :: HARDCORE :: #1263 :: rss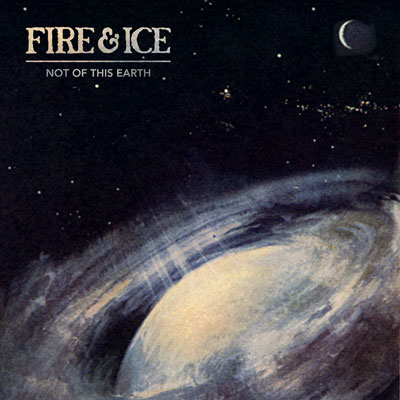 Le premier album de
FIRE & ICE
sur
REAPER
records donne dans l'artwork spatial (
Not of this earth
), passage obligé après les bonhommes de rues, les briques ou les images épiques. Là n'est pas le problème, ils maintiennent carrément le standard américain sur ces 12 titres. Toujours des rythmes cassés, "History repeats" mais eux ne répètent pas le traditionnel 2 couplets/1 mosh part, et ce depuis 2008 maintenant. Ils reprennent les choses où DOWN TO NOTHING les avaient laissé, à Richmond en Virginie. Groove blanc comme l'intro de "Devil's inside", ça se sent que c'est un ancien Leeway qui a enregistré l'album, on se croirait sur "Desperate measure" part.II. A partir de "Numb", l'album prend une tournure plus musclée et les riffs de guitare se décuplent pour inciser la piste de danse. Il aurait simplement fallu stopper l'album après "Smash your crown"... Bust!
FIRE & ICE - Numb
The first
FIRE & ICE
album (on
REAPER
records) gives us space artwork (
Not of this earth
), the gateway after the wandering street figures, bricks or epic images. That's not the problem here, they maintain the American standard squarely on these 12 tracks. Always breakin' rhythms, "History repeats" but they don't repeat the traditional two verses/one mosh part, and now since 2008. They're picking up the things where DOWN TO NOTHING had left them, in Richmond, Virginia. White groove as the "Devil's inside" introduction, not an accident that an ex-Leeway member recorded this album, it's like a "Desperate measure" part.II sometimes. From "Numb", the record takes a more aggressive turn and guitar riffs are increased to incise the dance floor. The full-length simply just had to stop after "Smash your crown" ... Bust!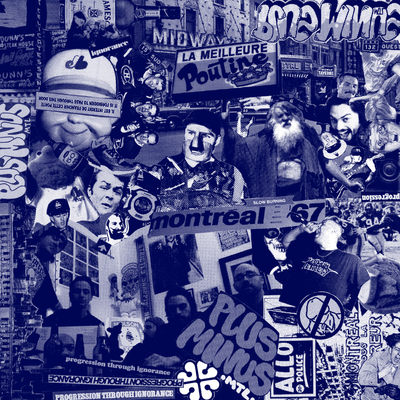 Stress! C'est pas Justice mais l'entrée en matière de PLUS MINUS. L'effet sur la voix lors du break écarte ce groupe de la pelleté de NYHC qui sort depuis des lustres, comme le riff qui suit. Le disque commence en 1993 par des émeutes montréalaises, fait un breaks en 1988 et se clôture en 1967 par une réaction atomique. Quel est le concept ? "Progression through ignorance" sort sur
LIFERS
, et ça vient de Montréal comme les excellents
ENFORCERS
dont j'avais causé il y a 3 mois. On est plus proche de Bulldoze que Cro-Mags ici. Bulldoze qui rencontre Snapcase! Les choses se passent, mais plus lourdement. "Hard to earn", NY est maintenant au Canada, tu savais pas?
Stress! This is not Justice but the opening of PLUS MINUS. The voice effect during the break puts the band aside the tons of NYHC that shoveled out for ages, as the riff that follows. The record begins in 1993 by riots in Montreal, then breaks in 1988 to close in 1967 by an atomic reaction. What's the concept? "Progression-through ignorance" was released on
LIFERS
, and it's from Montreal, as the excellent
ENFORCERS
I spoke about 3 months ago. It's closer to Bulldoze than Cro-Mags here. Bulldoze meets Snapcase! Things happen, but more heavily. "Hard to earn", New-York is now in Canada, didn't you know it?
Du hardcore crade et vile, avec des morceaux comme "Rats", "Paranoia reality" ou "Mental world", ça devait forcément venir de Bordeaux, la ville où des gorilles avec lunettes de soleil déambulent devant des murs de briques en bichromie. Un mélange de punk, de violence, de Urban Waste et de Deathwish dont l'hymne "Tribes" renvoie carrément, une rage tribale pour de la pure haine sonore. Si l'on écoute bien on peut entendre la propagation du choc toxique. Bref, c'est pour ceux pour qui le hardcore n'existe plus après Mai 1984, mais ça peut plaire aux autres. Ils ont la "Dalle" et devraient chanter en français. En 2028, ils bénéficieront d'une discographie 50 titres chez Lost & Found.
Dirty and vile hardcore, with tracks like "Rats", "Paranoia reality" or "Mental world",
SHOCK
was bound to come from Bordeaux, the city where gorillas roam with sunglasses in front of duotone brick walls. Their 8 tracks "
Demo
" is a mixture of punk, violence, Urban Waste and Deathwish, whose anthem "Tribes" refers bluntly, a tribal rage for pure hatred sound. If you listen carefully you can hear the toxic shock spreading. In short, this is for those for whom there are no more hardcore after May 1984, but it may please others. They're fucking hungry but should sing in French. In 2028, they'll figure on a 50 tracks discography released by Lost & Found.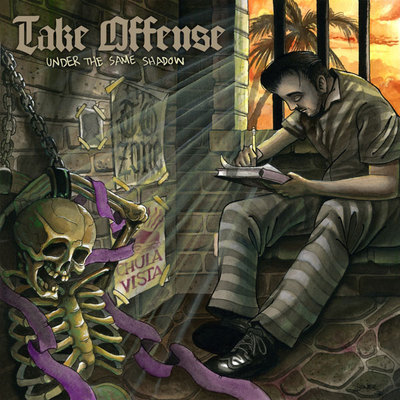 Le nouveau maxi de
TAKE OFFENSE
,
Under the same shadow
, est toujours dans l'ombre de Suicidal Tendencies, ça en est parfois gênant, mais quand on aime on fait l'impasse. Plus difficile de faire l'impasse sur cette pochette au combien merdique. Les 4 titres sont dispos chez
REAPER
, toujours Reaper. La face B pulvérise la A à l'aide de "Serving my time" et de "T.O. Zone" malgré un solo qui casse les oreilles. Encore heureux que les gars n'aient pas de bandanas mais des crânes rasés.
TAKE OFFENSE - Serving my time
The new
TAKE OFFENSE
EP,
Under the same shadow
, is still under the same Suicidal Tendencies shadow that it's sometimes annoying, but when you love it you ignore. More difficult to ignore this top shit cover. The 4 tracks are available at
REAPER
, always Reaper. The B side sprayed the A one with "Serving my time" and "T.O. zone" despite a solo that breaks ears. Good thing the guys have no bandannas but shaved heads.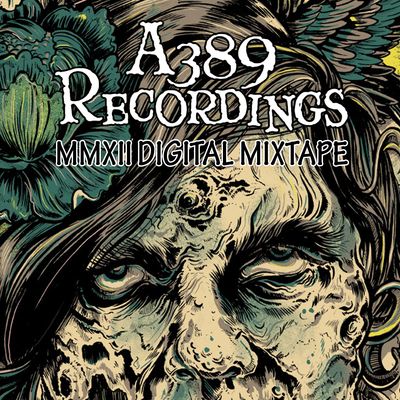 A389
et
DEATHWISH
commencent à nous les gonfler avec leurs samplers de 50 titres dont 3 inédits par saison. Cependant, j'ai extirpé quelques trucs du premier (malgré la ressemblance fatigante et satanique de la plupart des groupes proposés). L'hommage goth à Mario Bava de CHAPPELLE DES MORTES (ouh la belle faute), le morceau sans nom de EMPIRE OF RATS, la lourdeur aveugle de SEVEN SISTERS OF SLEEP, "Beauty destruct" de PALE CREATION, précédemment inédite, puis quand même "Shapeshifter" de WITHDRAWAL, déjà sorti mais toujours efficace. Ah, et
THE SPUDMONSTERS
ont un nouvel album qui s'appelle
"Dresse-toi pour ce que tu crois"
, le hardcore unificateur n'a pas d'âge.
THE SPUDMONSTERS - Warzone!
A389
and
DEATHWISH
are tiresome with their million tracks samplers including only 3 unreleased tracks per season. However, I have rooted out some stuff from A389 (despite the satanic similarity of most bands proposed). The goth tribute to Mario Bava of CHAPPELLE DES MORTES (ooh the mistake), the untitled piece of EMPIRE OF RATS, the blind heaver of SEVEN SISTERS OF SLEEP, previously unreleased PALE CREATION's "Beauty destruct", and WITHDRAWAL's "Shapeshifter", already out but still effective. Oh, and
THE SPUDMONSTERS
have a new album called
"Stand up for what you believe"
, the unifying hardcore doesn't grow old.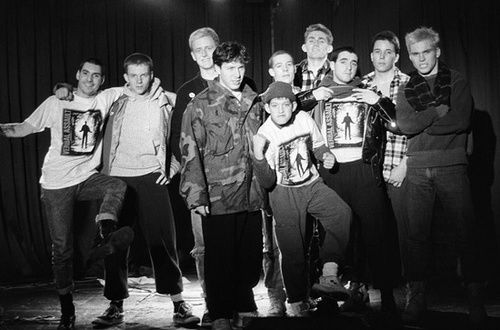 MOSHING IS NOT A CRIME