Destruction System
Par Patron, jeudi 28 juin 2012 à 12:58 :: METAL :: #1277 :: rss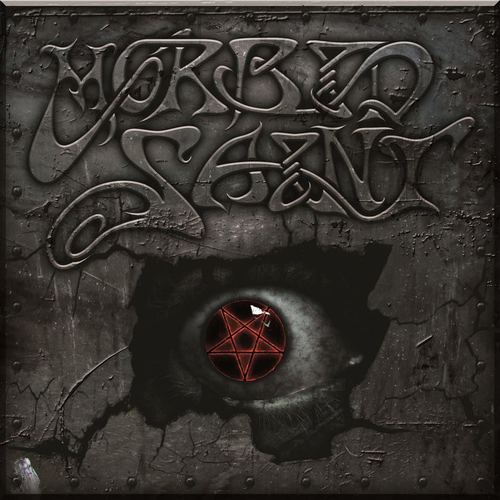 Pour se retrouver juste derrière Morbid Angel dans le bac metal du disquaire, pourquoi pas s'appeler
MORBID SAINT
. A l'aide d'une typo chiadée tirant moins sur le gothique, ça peut faire la différence. Créé au début des années 80 dans le Wisconsin (dans une ville au nom curieux de Sheboygan), le groupe mettra ses chansons sur K7 qu'à la fin des 80's, comme leurs homologues de Floride, et comme un paquet de groupes de metal feignasses de l'époque. Thème lyriques: La mort, l'enfer, Satan. Musicalement, les Saint-Morbide ne jouent pas de death metal mais du thrash bien dégueulasse, d'où le titre de cette discographie 3 disques:
Thrashaholic
. Alors que le groupe ne possède qu'une démo, sortie en LP par un label de mexicains, les années 90 sont déjà là, et les autres ont déjà sorti "Altars of madness" suivi de "Blessed are the sick". Le line-up s'en ressent et ceux qui comprennent qu'ils peuvent pas défier les anges, se barrent. Dommage, les 8 titres de "Lock up your children" devenue "Spectrum of death" sont bien virulents. Après une deuxième démo, "Destruction sytem", recordée en 1992 le groupe s'enterre en 1994. Morbid Angel en profitera bien pour les enfoncer avec leurs deux meilleurs albums: "Covenant" et "Domination".
Le groupe se reforme malheureusement en 2010 et détruit sa réputation de maudit. 2 nouveaux titres figurent en fin du CD1 qui n'auraient jamais dû être composés, à l'image de tous les albums de metal modernisés datant d'après 1995. En CD2, cette seconde démo voulant la destruction du système est un peu plus propre et emploie la méthode baveuse (façon Obituary, Death, mais trois tons en dessous). 2 titres avec double-pédale du futur viennent encore clôturer piètrement le CD2. En CD3, un live à Racine de 1991. 3 CD fois 2 démos égale 6, le chiffre de la bête.
To end up right behind Morbid Angel in the metal tray at the record store, why not use
MORBID SAINT
for a name. Using an intricated police less Gothic styled, it can make the difference. Created in the early 80's in Wisconsin (in a town with a curious name, Sheboygan), the band won't put its songs on tape until the late 80's, like their counterparts in Florida, and as a lot of idler metal bands of the era. Lyrical themes: Death, Hell, Satan. Musically, the St. Morbid doesn't play death metal but thrash, disgusting thrash, hence the title of this 3-disc discography:
Thrashaholic
. While the band had only a demo, released in LP by a Mexican label soon after, the 90's were already there, and others have already put out "Altars of Madness" followed by "Blessed are the sick". It affected the line-up, those who understood that they couldn't defy the angels, gave up. What a pity, the 8 tracks from "Lock up your children" (became "Spectrum of Death") are really virulent. After a second demo, "Destruction sytem" recorded in 1992, the group buried itself in 1994. Morbid Angel will help them digging with their best two albums: "Covenant" and "Domination".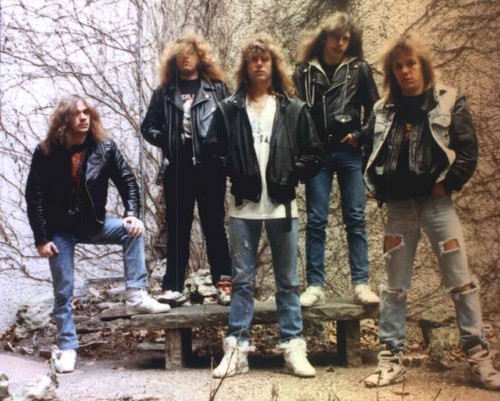 Unfortunately the band reunioned in 2010 and destroyed its cursed reputation. 2 new songs appear at the end of CD1 that should never have been made, ​​like all the modernized metal released after 1995. In CD2, the second demo wanting the destruction of the system is a little cleaner and uses the drooling method (think Obituary, Death, but three tones below). 2 tracks with futuristic drumming close poorly CD2 again. On CD3, a 1991 live in Racine. 3 CD times 2 demos equals 6, the number of the beast.