United Fucks
Par Patron, lundi 3 décembre 2012 à 17:42 :: HARDCORE :: #1376 :: rss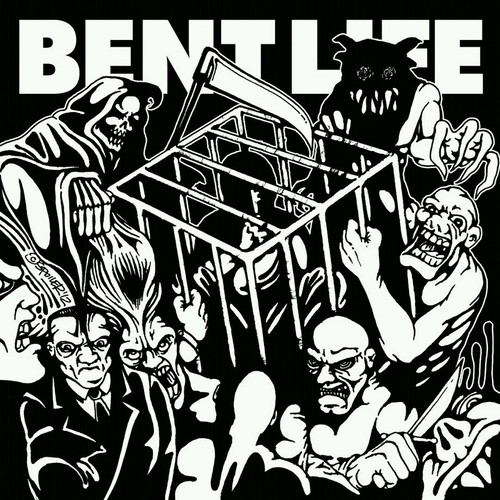 BENT LIFE - The hard way
(6131)
Le principal intérêt de ce disque est de savoir que Spoiler dessine toujours des pochettes de groupes et même si c'est tout le temps la même depuis 2007, ça fait toujours bien sur le CV. Et surtout ça situe d'entrée le style du groupe. Il y aura du groove, des mosh parts et un mec qui ne golri pas au chant. Au moins un des trois. Ce groupe de Lincoln Nebraska a choisi la voie dure et s'amusent à reprendre Antidote. Quelque chose doit être fait. Ce disque est sorti il y a presque un an.
The main interest of this record is to remind us the existence of Spoiler drawings, even if he does the same cover since 2007, it's always a good thing to have him on his record. And above all, we know from the start how the band wil sound. There will be groove, mosh parts and a not-so-funny guy singing. At less, one of the three. This band from Lincoln, Nebraska chose the hard way and like to cover Antidote. Something must be done. This short-lenght is out for almost a year.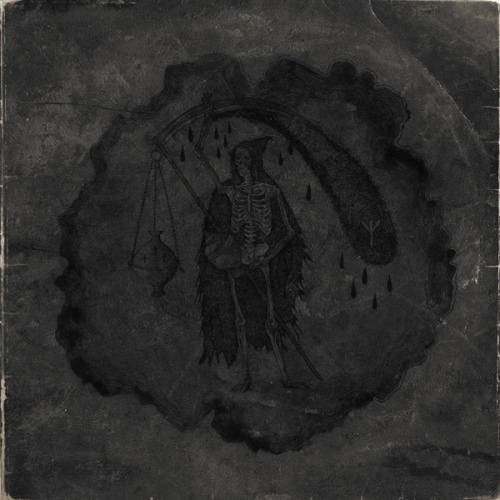 BRUTALITY WILL PREVAIL - Scatter the ashes
(Purgatory)
Les garçons anglais ripostent une nouvelle fois avec un album complet qui disperse bien les cendres de leurs rivaux. Leur hardcore sludge performé en veste Barbour matelassée passe aussi bien qu'une casquette 5 panels sur une petite tête molle. Ils sont moins bien habillés que les lads de TRC mais restent quand même bien plus puissants, surtout grâce à
The Path
, l'hymne voyou de ces 10 titres. Le chant est toujours à part et possède des variations inédites. Les langues s'agitent, ondulent mais le micro reste fermé à l'intérieur du poing. Un album qui aurait pu sortir en 1348, à l'époque de la Peste Noire.
English boys counterattack again with a full album which scatters the ashes of their rivals everywhere. Their sludge skudge performed in Barbour quilted jacket is flowing as well as 5 panel cap on a small soft head. They are less well-dressed than the lads of TRC but are still much more powerful, especially with
The Path
, the thug anthem of theses 10 tracks. The sung is still ahead and apart and possesses crazy variations. Tongues ​​are twisting, twitching, but the mic remains locked inside the fist. A record that could have been released in 1348, at the time of the Black Plague.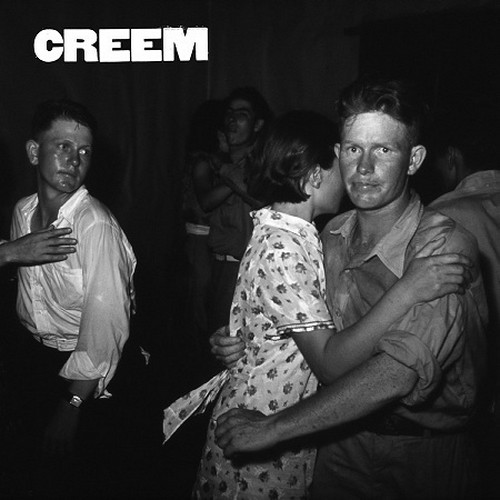 CREEM - S/T
(Katorga/Deranged)
CREEM se situe entre punk de skinheads américains et hardcore 83, dans un registre moins masculin que Battle Ruins mais qui s'en approche un peu. Les morceaux
Never end
et
Dweller
sont particulièrement judicieux dans leur utilisation du mid-tempo. Quelqu'un se souvient de 86 Mentality ? Ben c'est pareil.
The wrong man
sonne même carrément Oi! De la musique de briques et une reprise d'un groupe totalement inconnu, Black Easter, sorti en 1982 sur Illuminated Record, un label arborant un catalogue tonitruant où se bousculent DAF, Destructors, Klaus Schulze ou 400 Blows.
What the fuck
.
We can situate CREEM between punk played by U.S. skinheads and hardcore '83, in a less masculine Battle Ruins flair but with a similar (negative) approach.
Never end
and
Dweller
are particularly judicious in their use of mid-tempo. Someone remembers 86 Mentality ? Yeah, it's the same.
The wrong man
sounds downright Oi! Let's sing to the brick music and the cover of a totally unknown band, Black Easter, released in 1982 on Illuminated Records, a record label with a thundering catalog where DAF, Destructors, Klaus Schulze or 400 Blows are jostling.
What the fuck
.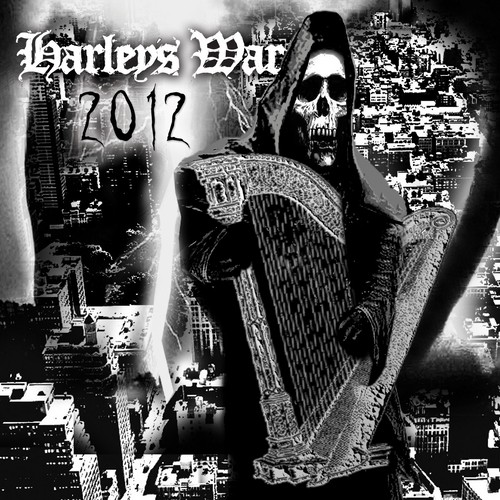 HARLEY'S WAR - 2012
(MVD Audio)
Life is a struggle
! Harley avait imaginé l'année 2012 comme cela: La Faucheuse jouant de la harpe au-dessus de NY durant un violent orage, préméditation de la catastrophe engendrée par l'ouragan Sandy avant tout le monde. Et puis le 21 décembre... Car au-delà de l'immense ressentiment qui le sépare de John Joseph, le jogger végétarien, c'est l'Apocalypse plus que la bataille d'égos qui conduit ces 5 nouveaux morceaux, les 17 restant étant issus d'un live cabotin au Japon sans trop d'intérêt. La voix et les effets sont aussi groovy qu'en 1993, l'année où Cro-Mags bascula dans la
Near death experience
. L'extinction arrive, confortons les enfants et interrogeons nous sur le but de nos vies en écoutant Harley's War.
Life is a struggle
! Harley had imagined the year 2012 like this: The Grim Reaper playing harp over NY during a violent storm, premeditation of the disaster caused by Hurricane Sandy before everyone. And the December 21... 'cause beyond the immense resentment that separates him from John Joseph the veggie jogger, it's the Apocalypse more than a battle of egos that leads these five new tracks, the 17 other songs come from a stagy live in Japan without much interest. The voice and effects are as groovy as in 1993, the year when Cro-Mags tumbled in the
Near death experience
. Extinction is coming, let's comfort the children and wonder about the purpose of our lives listening to Harley's War.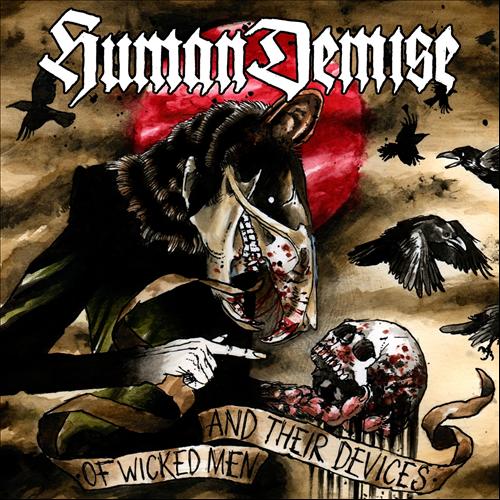 HUMAN DEMISE - Of wicked men and their devices
(WTF)
Depuis 2004, les bataves gardent les bras en croix pour écarter les bourgeois et les démons, et ça fonctionne. Ce 3ème album ramène une nouvelle fois Cleveland dans la Hollande. Metal hardcore agressif qu'on ne peut plus tagger hatecore sous prétexte de négation des droits de l'homme. L'homme doit d'ailleurs être leur dernière préoccupation lorsqu'on écoute
Postmortem void
. Un disque engagé contre la bigoterie et pour la chute des empires.
Since 2004, Batavian keep their arms outstretched to ward off demons and bourgeois, and it works. This third album once again get Cleveland back in Holland. Aggressive metal hardcore that we cannot longer tag hatecore, on the pretext of human rights denial. Man must also be their last concern when listening to
Postmortem void
. A record committed against bigotry and for the fall of empires.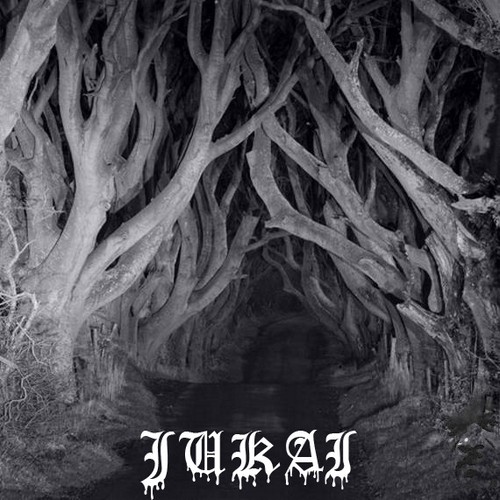 JUKAI - S/T
(DIY)
Long Island. Rien n'a changé depuis 20 ans et le hardcore metal torturé est toujours la deuxième spécialité de l'île après les aéroports. Jukai est le rite d'initiation bouddhique en japonais, on y revient toujours. Pas de place pour le fun sur ces 6 titres révélateurs,
Jihad
,
Forced solitude
ou
Afflicted
. Mais plutôt place aux coups de pied retournés en jogging pression calés sur ce petit tome de caisse claire. Ce groupe aurait très bien pu figurer sur la fameuse compilation
East Coast Assault
sortie par Too Damn Hype en 1993. C'est plutôt un compliment.
Long Island. Nothing has changed for 20 years and tortured hardcore metal is still the second specialty of the island, after airports. Jukai is the Buddhist initiation rite in Japanese, we always come back on this. No place for fun on these six revealing songs,
Jihad
,
Forced solitude
or
Afflicted
. But room for kick backs in gym suit stalled on this killing snare drum. This band could have featured very well on the famous
East Coast Assault
compilation released by Too Damn Hype Records in 1993. It is quite a compliment.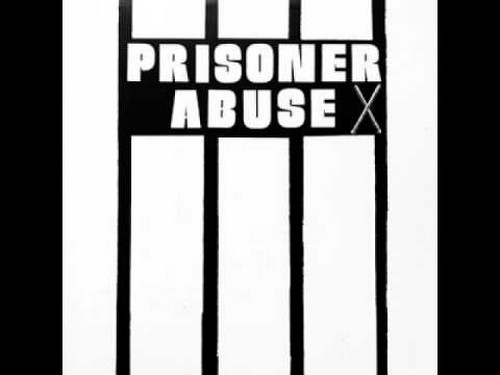 PRISONER ABUSE - S/T
(Painkiller)
This is Boston not L.A. This is 1983 not 2013. Voilà ce à quoi se tient le "même titre" d'Abus de Prisonnier durant ses 10 titres et ses 15 minutes. C'est surtout l'occase de reparler de
Painkiller Records
, label du Massachussets qui sort des groupes énervés depuis 10 ans, sans s'occuper de ce qui vend. PxA ne déroge pas à l'absence de règles et dédie ses déflagrations sonores à Negative FX et Abu Ghraib.
This is not Boston L.A. This is 1983 not 2013. This is what the 'same title' of Prisoner Abuse is about during its 10 tracks for 15 minutes. This is mostly the opportunity to revisit
Painkiller Records
, the Massachusetts house label that gives voice to pissed bands for 10 years now, no matter the trends. PxA is no exception to the lack of rules and dedicates its sound blasts to Negative FX and Abu Ghraib.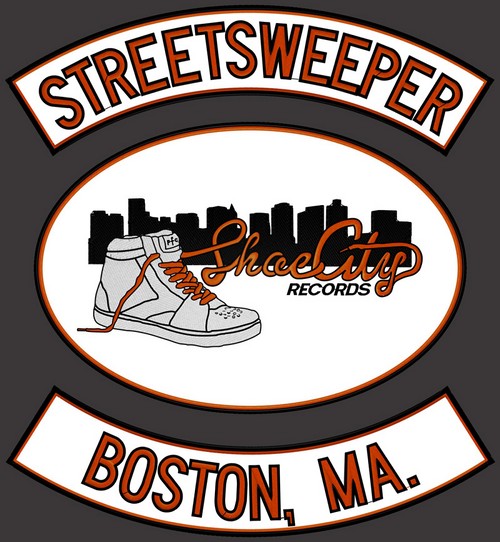 STREETSWEEPER - Let it ride
(Shoe City)
Ça vient toujours des alentours de Boston et on change de style pour du graffiti verbal. On dirait Cold World avec un chant moins cheesy. C'est pas encore très au point (deuxième démo je crois) mais le groove est clairement là.
Real talk
,
Be right be tight
sont bons, et bien ajustés. Ça se corse un peu quand le rythme s'accélère, mais Grandmaster Flash vient tout tempérer à temps.
It's always about Boston baby, we move to some other style here, some verbal graffiti. We can smell some Cold World with a less cheesy singer. It's not very well developed yet (second demo I think) but the groove is clearly spreading.
Real talk
,
Be right be tight right
are good, and tightened. It thickens a bit when the pace is accelerating, but Grandmaster Flash just comes to temper this record at time.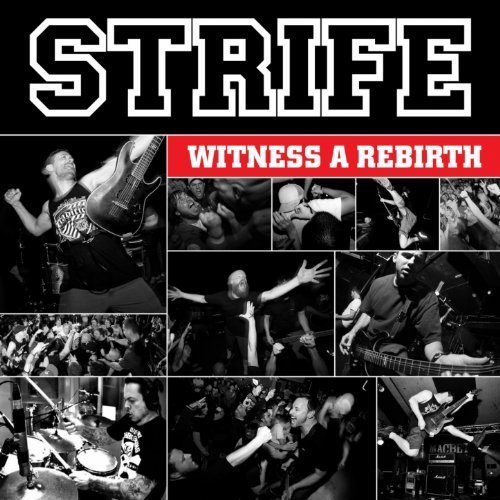 STRIFE - Witness a rebirth
(6131)
Oh non, pas eux ! Oh no, not these 90's !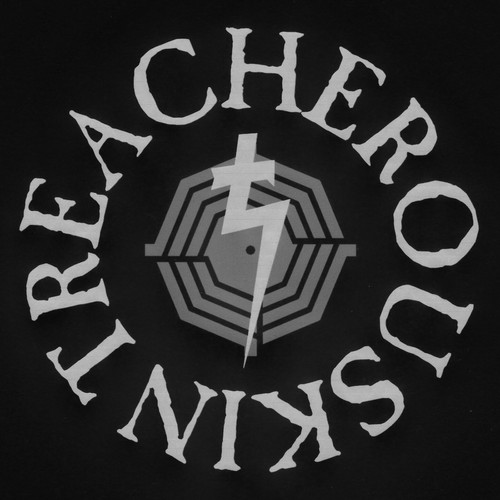 TREACHEROUSKIN - Smother earth
(Mind Melt Ent.)
Les machins sont lourds, et le machin est sourd. La puissance ne consiste pas à frapper fort ou souvent, mais à frapper juste. En Californie ils le savent aussi. Treacherouskin après un début bancal propose un disque de 4 pistes dans un style stoner hardcore qui rappelle curieusement War Hungry, le meilleur groupe de ces dernières années. Eux aussi veulent rendre la Terre plus smooth tout en la martelant de roulements assommant et de riffs brutaux, et on ne peut que souscrire à ce programme.
The thing is heavy, and the thing is surd. Power does not consist in striking with force or with frequency, but in striking true. In California they know it too. Treacherouskin, after a wobbly starting demo, offers four tracks of some stoner hardcore curiously reminiscent of War Hungry, the best band in recent era. They also want to make the Earth smoother while hammering it with stunning drum rolls and brutal riffs, and we can only subscribe to their program.
BONUS
Respect Your Roots
: L'eurocore revient, oh non !
No Ourobouros
: C'est Okkultokrati qui le dit !
Preacher Man
: Twitching Tongues font leur coming-out catholique.
Bastard
: TRC est au hardcore ce que Booba est au rap.
Sick and Tired
: Vitamin X est malade et en a marre, point final.