ICONOCLAST (2011)
Par Patron, jeudi 15 septembre 2011 à 13:57 :: FILMS NOUVEAUX :: #1058 :: rss
Z-Bar, Berlin, 10.09.2011, Avant-première.
Boyd zone. 240 minutes de documentaire, il faut être prêt. C'est tout juste suffisant pour alimenter tous les penchants de Boyd Blake Rice, "l'artiste le plus dangereux du monde"... Avant tout, il faut savoir que Boyd est son vrai blase, son père tellement frustré d'avoir dû porté un nom de meuf toute sa vie (Beverly) lui a donné le prénom le plus viril qui soit, ça nous renseigne beaucoup sur l'identité future du personnage. Et pourtant, sa première mode adolescente sera celle du glam, longue mulette et platform boots en Sud Californie, ses héros sont New York Dolls. Il est déjà dans son bunker mental quand en projet de fin d'année, pendant que ses camarades de classe construisent une table ou une étagère, Boydy ramène d'énormes planches pour confectionner la croix de Jésus.
Boyd zone. 240 minutes documentary, you must be ready. It's just enough to feed all the fondnesses of Blake Boyd Rice, "the most dangerous artist in the world" ... Above all, we must know that Boyd is his real name, his father so frustrated to have carried a girl name all his life (Beverly) gave him the most virile name to be, it tells us much about the future identity of the character. Nevertheless, his first teenage trend will be glam, brushed hair and platform boots in SoCal, his heroes are New York Dolls. He's already in his mental bunker when during the school year-end project, while his classmates are building tables or shelfs, Boydy brings huge planks in class to make the Jesus cross.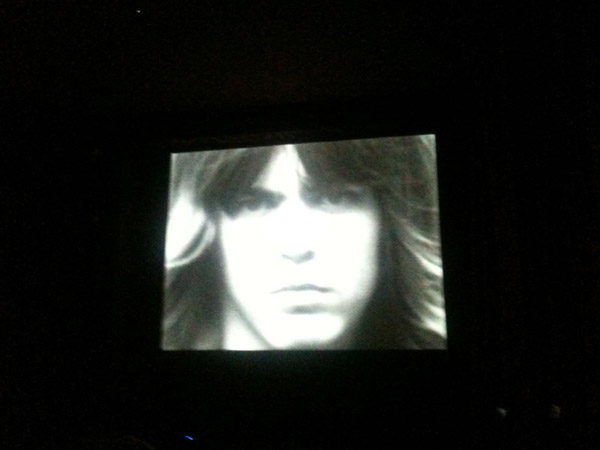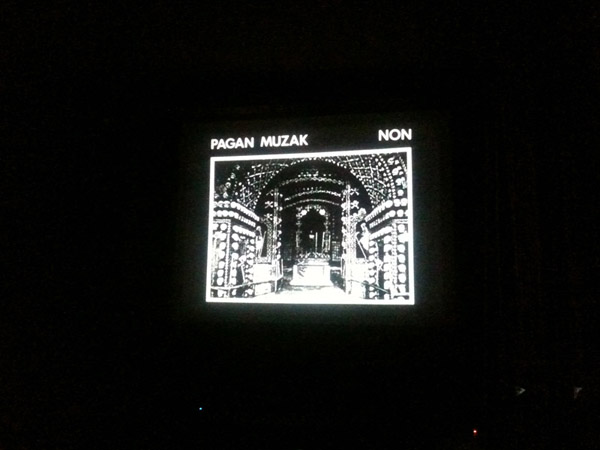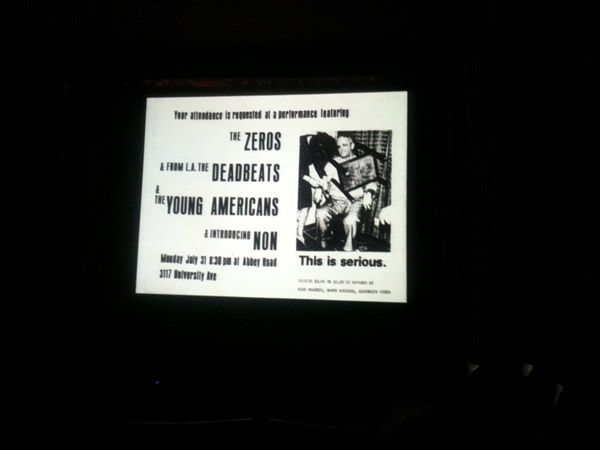 C'est en 1976 qu'il se fait remarquer par les mass médias en offrant une tête de mouton ensanglantée à la première dame des USA, Betty Ford. Le timing est parfait et coïncide avec ses premières expérimentations bruitistes, en 1977 sort son "black album" (hameçonné par Daniel Miller et le futur Mute records), un disque avec un deuxième trou. Boyd réinvente le sillon et les fréquences. Il s'amuse à trafiquer les antennes de télé dans le trailer park où il habite, ce qui rend fou son père les jours de match. Les années 70 ne signifient rien pour lui, il s'emmerde et regrette l'année de ses 13 ans (signe), 1969, où tout s'est passé. Dark Shadows et Strange Paradise dans le canapé, la purification de Charles Manson, la bible satanique d'
Anton Lavey
et les chansons désaxées de
Tiny Tim
, l'homme au ukulele. Pour lui, les 3 forment un Satan déguisé en clown venu lui transmettre Le message sur Terre.
1976 is the year Boyd's hilghlighted by the mass media caught offering a bleeding sheep's head to the USA's firt lady, Betty Ford. The timing is perfect and coincides with its noisy first experiments, 1977's the release of his "black album" (hooked by Daniel Miller and future Mute Records), a disc with a second hole. Boyd reinvents groove and frequencies. He likes to tamper the TV antennas of the trailer park where he lives, what makes going his father crazy during game days. But the 70's mean nothing to him, he's bored, and the year of his 13 misses him, 1969, where everything happened. Dark Shadows and Strange Paradise on the couch, the purification of Charles Manson, the Satanic Bible of
Anton Lavey
and skewed songs
Tiny Tim
, the man with the ukulele. To him, the three bodies shape one Satan disguised as a clown and coming to transmit The Message on Earth.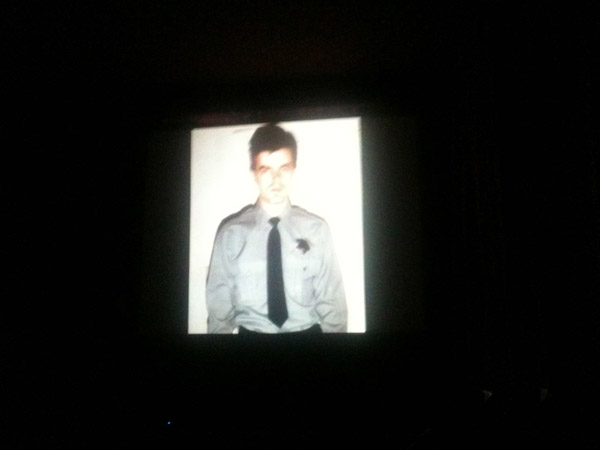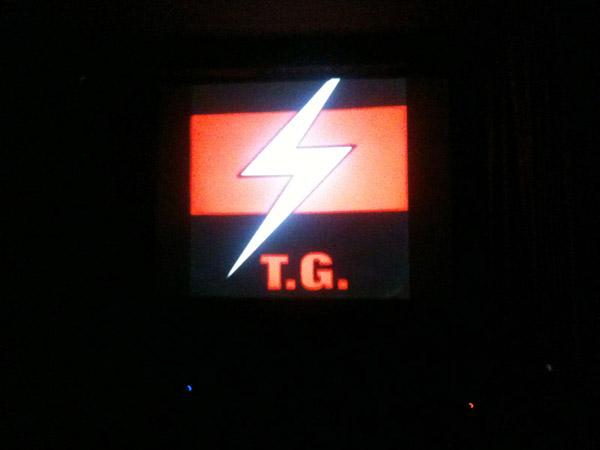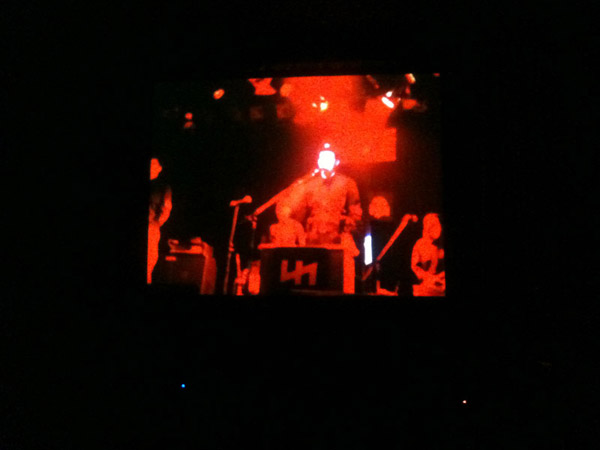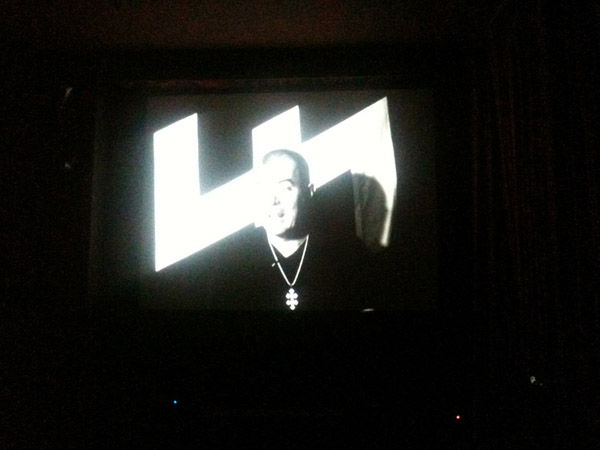 A la fois inspiré par Dada, l'occulte, les tikis et l'exotica, Boyd commence à se forger une identité inimitable. Le guru moderne est en marche. On parvient difficilement à le suivre durant les 4 heures d'ailleurs. Boyd compose de la musique (
NON
existe dès 1977 et encore aujourd'hui), écrit (notamment dans
RE/Search
, un post-fanzine hyper pointu), fait de la photographie, des performances, du bricolage (invention de la
roto-guitar
!) puis prend vite goût au soufre. 1 loup peut terroriser 1000 moutons. Fasciné par l'esthétique totalitaire, il se montre
à la télé
et débat du renouveau de l'homme blanc à travers la musique industrielle. La fin des années 80 lui monte au nez. Il pose aux côtés de
Bob Heick
de l'American Front avec des canifs ce qui lui vaudra des emmerdements jusqu'à maintenant.
Inspired by Dada, the occult, the tiki and exotica at the same time, Boyd begins to forge himself an inimitable identity. The modern guru is marching. Beside, it's difficult to follow him during 4 hours. Boyd writes music (
NON
is existing since 1977 and still kicking) writes (especially in
RE/Search
, a super sharp post-fanzine), makes photographs, performances, DIY crafts (invention of the
roto-guitar
!) and then quickly get attracted to sulfur.
One wolf can terrorize a thousand sheeps
. Fascinated with the totalitarian aesthetics, he shows off
on TV
and debates about white man renewal through industrial music. The late 80's make him lose his temper. He poses along with
Bob Heick
, head of the American Front, with butter knives. It'll get him troubles and hassles till now.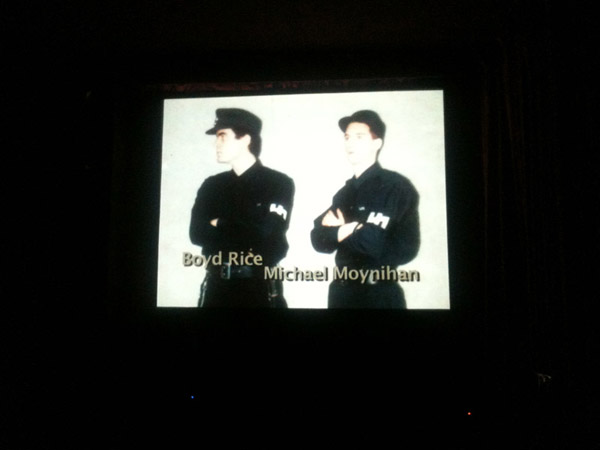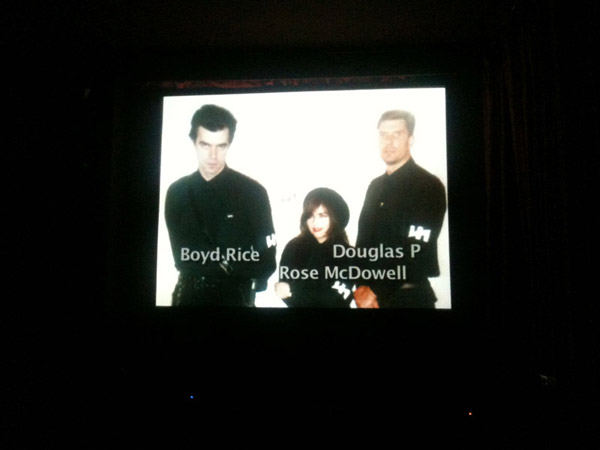 L'uniforme le fascine tellement qu'il est flic pendant un temps. J'imagine même pas le bad lieutenant que ce devait être. Est-ce que c'est son badge qui l'a aidé à passer 8 heures dans la cellule de
Charles Manson
avec son pote Michael Moynihan (
Blood Axis
) dans les 80's ? Mystère, mytho. Le barbu n'a pas eu l'air d'apprécier en tous cas. Ils rêvent d'ordre, il est le chaos. Il y a un hic. C'est là qu'on s'aperçoit du décalage entre les aspirations diverses de Boyd. Il a clairement soif de popularité, et en même temps attrait à l'obscurité. C'est avant tout un fanatique (il se découvre de nombreux cultes tout au long de sa vie) et un fan (
Bobby Sherman
, Man Ray, Cash Flagg,
Martin Denny
, et tous les autres cités auparavant). World imitation ? Un maniaque dans la représentation et la pose ? En tous cas, un fanatique en manque de fans.
He's so attracted with the uniform that he works as a cop for a while. I can't even imagine the bad lieutenant he must have been. Is it his badge that helped him spending 8 hours in the
Charles Manson
cell with his buddy Michael Moynihan (
Blood Axis
) in the 80's? Mystery, mythological. Anyway, the old bearded criminal didn't seem to enjoy. They dream of order, he is chaos. There is a snag. This is where we realize the gap between the various aspirations of Boyd. He's clearly lusting for popularity, and simultaneously appealing to the dark. He's above all a fanatic (he discovered himself many lures throughout his life) and a fan (
Bobby Sherman
, Man Ray, Cash Flagg,
Martin Denny
, and all other previously mentionned). World imitation? A maniac about representing and posing? In any case, a fanatic who's lacking of fans.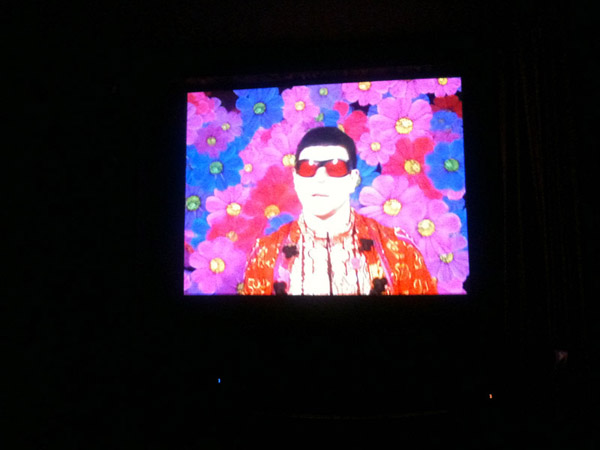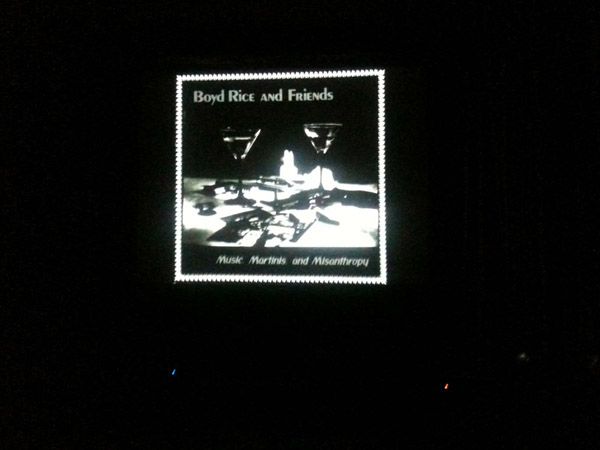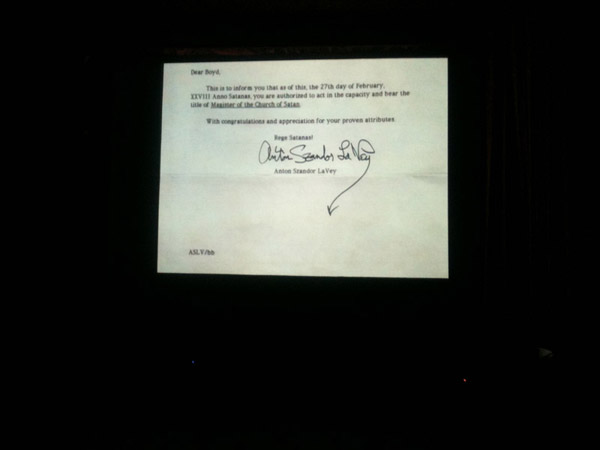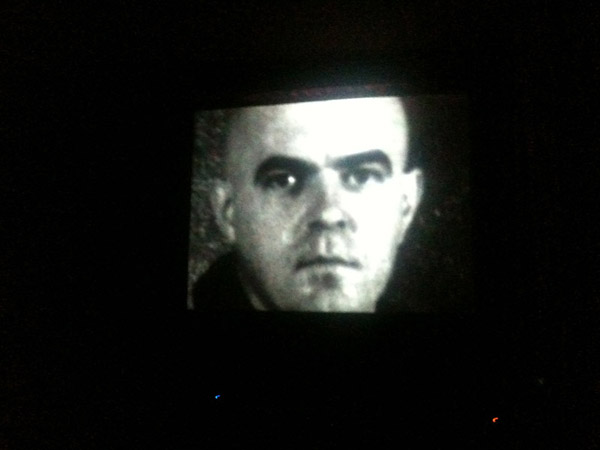 Outre le côté martial et militaire de son image et de ses prestations scéniques (en parallèle avec le courant "white noise/black shirts" industriel développé en Europe par Throbbing Gristle), Boyd Rice essaie d'atteindre la transcendance. Sa relation potache avec Anton Lavey (coussins péteurs, imitations et compagnie) lui ouvre d'autres perspectives sectaires, le nouveau prêtre de la Church of Satan crée l'Abraxas fondation, se plaçant à l'encontre de l'homo democraticus, flirte avec le
Temple of Set
(de ses potes Radio Werewolf) puis rejoint la
Partridge Family Temple
bien plus tard, une secte télévisuelle ultra kitsch, à l'image de Boyd, passé du premier degré controversé de ses débuts à l'ironie de la vieille rock'n'roll star qui ne fascine plus personne. Seules les ruines du passé sont belles.
In addition to the martial and military side of his image and live performances (in parallel with the "white noise/black shirts" industrial stream developed in Europe by Throbbing Gristle), Boyd Rice is trying to achieve transcendence. His pranky relationship with Anton Lavey (whoopee cushions, mimics and so on) opens up other sectarian perspectives to him, the new priest of the Church of Satan creates the Abraxas Foundation, striving against the homo democraticus, flirts with
the Temple of Set
(from his mates Radio Werewolf) and much later joined the
Partridge Family Temple
, an ultra kitsch television cult, as Boyd himself, from the first degree seriousness of its controversial debut to the irony of the old rock'n'roll star who doesn't impress nobody anymore. Only the ruins of the past are beautiful.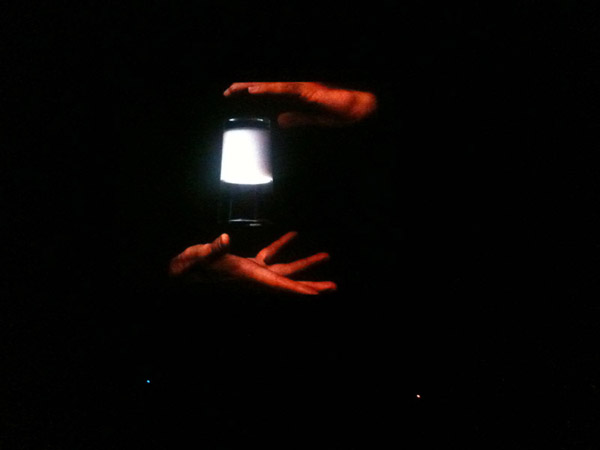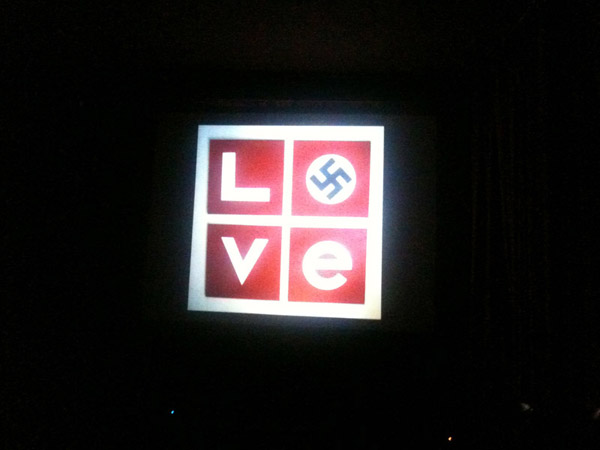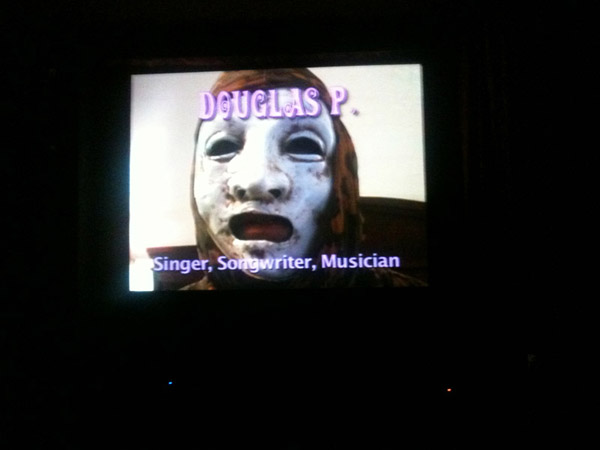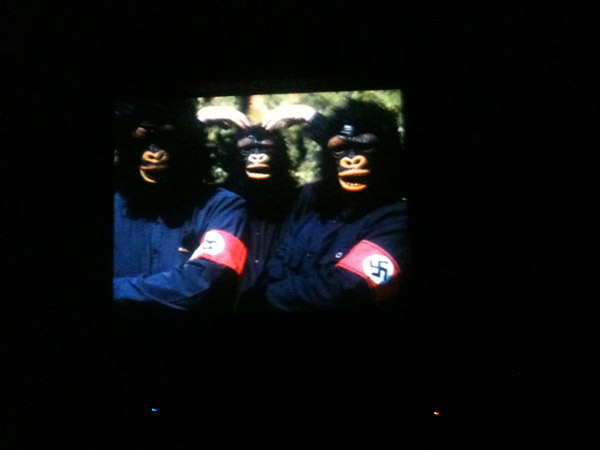 Tout se bouscule vers la fin, l'esthétique vampire (je dors dans un cercueil) et les conférences universitaires (!), l'exorcisme et les débats gnostiques avec
Bob Larson
, les blagues de tournée avec Douglas Pearce, Dwid Hellion et les détournements de pub (?), la déchéance de Rozz Wiliiams, la création du Tiki Boyd's bar à Denver (pour assouvir sa frénésie exotique), ainsi que du mouvement
Unpop
(symbole du fantasme nazi dans la contre-culture). Le sexe, la drogue et le Saint Graal sont curieusement absents du doc. Place aux lettres d'amour pour sa
Giddle
(avec qui il signe un album de reprises de classiques french 60's,...). Alors Boyd,
génial ou grotesque
? Le documentaire reste amusant (4 heures relativement anecdotiques), dû à sa présentation kitsch, encore une fois: menus déroulants, multiples photos et montages, bande-son ultra présente, Larry Wessel s'est bien marré. Et puis nous aussi, merde.
Everything is rushing towards the end, the vampire aesthetic ("I sleep in a coffin") and academic conferences (!), exorcism and gnostic discussions with
Bob Larson
, tour jokes with Douglas Pearce, Dwid Hellion and milk ad hijacks (?), the forfeit of Rozz Wiliiams, the creation of Denver's Tiki Boyd's bar (to satisfy his exotic frenzy) and foundation of the
UNPOP
art movement (symbol of the Nazi fantasy in the counter-culture). Sex, drugs and the Holy Grail are curiously missing from the doc. Let's read the love letters to his
Giddle
(with whom he signed a french 60's cover album...). So Boyd,
genius or grotesque
? The documentary is still funny (4 relatively trivial hours), due once again to its kitschy lay out: drop-down menus, many many pictures and editings, an obsessive soundtrack, Larry Wessel must had a lot of fun doing it. And ourselves watching too, fuck.