MOLLY NILSSON : Meanwhile in Berlin
Par Patron, samedi 26 novembre 2011 à 12:33 :: INTERVIEWS :: #1094 :: rss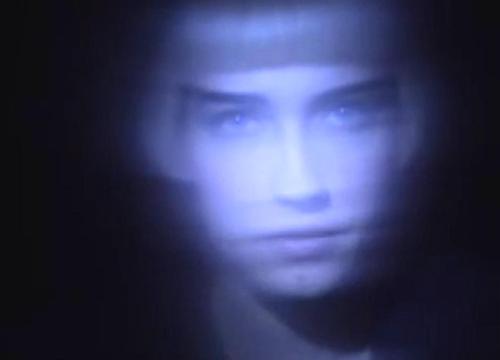 Ceux qui suivent FluoGlacial connaissent Molly Nilsson, découverte par hasard dans les méandres de la planète Youtube avec son clip Europa, un jour d'automne. Depuis 2009, je n'ai pas quitté cette voix du nord qui n'a cessée de sortir des albums et de consolider une identité et un son unique. Aujourd'hui en 2011, on dirait que de plus en plus de gens reconnaissent la vérité. Molly termine actuellement une tournée d'un mois aux USA. Un entretien réalisé à Berlin. Fest ung Europa!
Those who know FluoGlacial know Molly Nilsson, discovered by chance in the meanderings of planet Youtube with her movie clip: Europa, a day of autumn. Since 2009, I followed the new voice of north pop who's been constantly putting out albums and creating her proper and unique sound. It seems more and more people recognize the truth now in 2011. She's currently finishing a one month tour in the USA. An interview made in Berlin. Fest ung Europa!
.
Pourquoi Berlin? Ça fait combien de temps que tu y vis?
Why Berlin? How long have you been here?
Hum, je vis ici depuis 7 ans. Je suis arrivé ici pratiquement après l'école. Je n'étais pas supposée rester aussi longtemps.
Hum, I'm living here since 7 years. I moved here almost after school. I wasn't supposed to stay that long.
Comme tous les gens venant ici...
As everybody who comes there...
Exactement. Il n'y a pas vraiment de raison... Je veux dire des gens choisissent Berlin mais moi je suis en quelque sorte restée coincée ici. J'aurais voulu être coincée ailleurs mais bon...
Exactly. There's barely no reason for it... I mean some people might choose Berlin but I just kinda got stuck here. I wish I had got stuck somewhere else but...
Est-ce que tu distingues une mentalité différente entre la Suède et l'Allemagne?
[Molly a grandi à Stockholm]
Do you see a difference of mentality between Germany and Sweden?
[Molly grew up in Stockholm]
Oui, entre Stockholm et Berlin sans aucun doute. A Berlin, il y a beaucoup moins de prestige, les gens sont moins critiques, tu peux faire ce que tu veux, pas tout ce que tu veux mais, je ne pense pas que j'aurais pu être capable de faire de la musique à Stockholm parce que seuls les musiciens en font là-bas (rires), à Berlin n'importe qui peut en faire.
Yes, definitely between Stockholm and Berlin. In Berlin, it's much less prestige and it's not so judgemental, you can do what you want, not everything but, I don't think I would have been able to make music in Stockholm because only musicians make music (laughs), and in Berlin everyone can make music.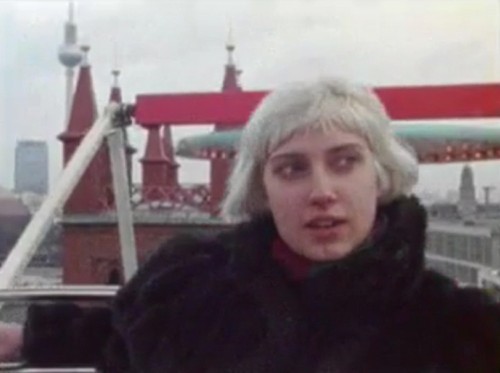 Et pourquoi Neukölln?
And why Neukölln?
Je vis ici depuis 5 ans, ce n'était pas si populaire lorsque j'ai trouvé mon appartement, en fait Kreuzberg était plein (rires), et il fallait donc trouver un autre endroit où aller. C'était pas cher. Je suis quand même contente d'avoir bougé ici.
I lived here 5 years, I just found an apartment here, it wasn't so popular then, it was kinda like Kreuzberg was full (laughs), so you just had to find somewhere to stay. It was cheap. But I'm happy I moved here.
[Molly sprecht Deutsch, mais écrit en anglais, tous les potes avec qui elle traîne sont étrangers. Elle a quand même sorti une chanson en suédois, 'Berlin Berlin' sur l'album "Europa". Peut-être d'autres dans le futur...]
[Molly sprecht Deutsch too, but composed in english 'cause all her friends here are foreigners. She has released one song in Swedish, 'Berlin Berlin' off of the "Europa" album. Maybe some more one day...]
Tu faisais de la musique avant de venir ici?
Did you play music before coming here?
Non. J'ai commencé en 2007.
No. I just started in 2007.
C'étaient quoi tes influences?
What were your influences?
La pop music (rires). Je ne sais pas trop, mais avant ça, je dessinais principalement. Et je pensais que j'allais devenir une artiste. Et puis j'ai commencé par hasard à faire des chansons et j'ai trouvé ça bien plus amusant.
Pop music (laughs). I don't know, but before that, I was mostly drawing. And I thought I was going to be an artist. But then I just coincidently started to make songs and I thought it was so much more fun.
Tu dessines toujours?
Are you still drawing?
Mmmm, plus beaucoup, parce que, je passe beaucoup temps sur ma musique maintenant et je ne peux pas faire deux choses en même temps [le mythe de la femme tombe]. Mais je pratique un peu de temps en temps et je peux aussi utiliser ça à travers les vidéos, l'artwork, les pochettes et autre, donc, ça ne me manque pas beaucoup.
Mmmm, not so much, because, I spend most time making music now so I can't do two things at the same time [the myth of the woman fell]. But I do it sometimes and I feel I can get some part of that through the videos, the art, the cover and things, so, I don't miss it so much.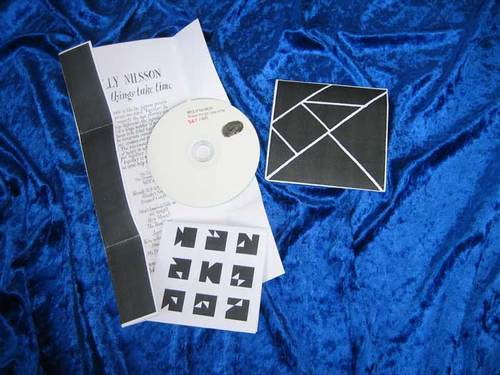 Tu es la seule et unique personne derrière DARK SKIES ASSOCIATION?
You're the one and only person behind DARK SKIES ASSOCIATION?
Hmm-mmm. Quelques personnes m'aident, pour l'administratif... Mais ça a simplement été créé pour ma musique, en fait. Je n'ai pas pour projet de sortir d'autres artistes. Peut-être que si j'arrête de faire de la musique, je commencerai à produire d'autres choses.
Hmm-mmm. I have people helping me, administration... But it's just made for my music, basically. I don't have any plans to release other people. Maybe if I stop making music, I would start producing other things.
C'est du DIY total. Tu as tout fait toi-même.
It's total DIY. You made it all by yourself.
Ouais, je pense que je suis une obsédée du contrôle voilà pourquoi (rires). J'aime vraiment, ranger les CD's dans leurs pochettes, faire les t-shirts, et tout ça, c'est vraiment amusant. Et puis bon, ça reste assez modéré, je n'ai jamais été accablée de tâches.
Yeah, I think I'm a control freak that's why (laughs). I really like, folding the CD's and cutting them out, making the t-shirts, and all of that, I think it's really fun. And so far, it hasn't been overwhelming me much to do either, 'cause it's on a pretty steady level.
Tu ne vis pas de ta musique actuellement, si?
You're not living with your music now, are you?
A peu près 70% de mes revenus proviennent de ma musique. Mais j'ai aussi un job, je travaille dans une galerie, ce qui est bien aussi. Je pense que c'est bon d'avoir un travail, de ne pas se reposer sur la créativité. Si je vivais de ma musique, cela deviendrait mon job à temps complet, et ce ne serait plus très fun...
I think I'm making 70% of my money on music. But I also have a job, I'm working in a gallery, which is also nice. I think it's good to have a job, it's good not to rely on creativity, because if I was living of my music, it'll be like music is my job, and then it wouldn't be fun anymore so...
As-tu déjà reçu des offres de labels?
Did you receive some offers from record companies yet?
Mmm, quelques fois. Chaque fois que quelqu'un me contacte, bien évidemment, ils veulent faire de l'argent avec moi. Ce n'est pas parce qu'ils m'aiment mais parce qu'ils voient un potentiel là-dedans. Je sais pas, c'est pas très agréable... Je ne vois pas vraiment l'intérêt, je ne pense pas que j'aimerais voir ma musique comme un produit qui peut être maximisé. Je préfère encore faire moins d'argent et avoir plus de gens cools qui écoutent ce que je fais plutôt que d'avoir tous ces gens qui écoutent simplement ma musique parce que c'est un produit qu'ils achètent.
Mmm, sometimes. Whenever people contacted me, obviously, they want to make money out of me. It's not because they love me, it's because they see a potential in that. I don't know, it didn't feel good... I didn't really see the point, because I don't think I want to see my music as a product that can be maximize and so. I think I'd rather make less money and have nice people listen to the music than have all these people who just listen to the music because it's a product they buy.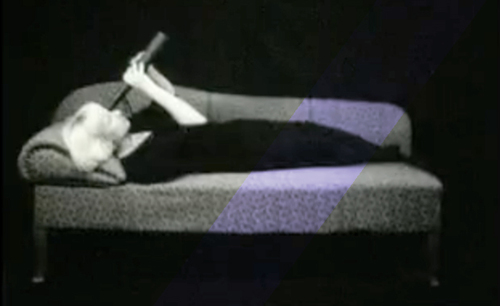 Peut-être est-ce aussi la raison pour laquelle tu vends uniquement tes albums sur ton site...
Maybe it's why you are only selling your albums on your website...
Eh bien, en fait, c'est ma propre faute parce que je devais organiser une sorte de plan de distribution mais, c'est très dur de se faire distribuer quand tu es un artiste indépendant. Les distributeurs sont les nouveaux labels, ils peuvent se permettre de faire les difficiles. Je n'ai jamais eu trop de chance donc je me disais, laisse tomber. Si les gens veulent vraiment acheter ils le peuvent, ou alors ils peuvent télécharger...
Well, that's actually my own failure because I was supposed to arrange some kind of distribution plan but then, it's really difficult to get into distribution if you're an independent artist. The distribution companies are like the new record labels, so they can pick and choose. I didn't have any luck so then I was like, fuck it. If people really want to buy they can, or either they can download it...
Est-ce qu'il y a d'autres groupes sur ton label?
Is there any other bands on your label?
Hum, ce sont tous mes autres groupes. (rires) J'ai ce projet instrumental, ça s'appelle
First Nations
.
Hum, it's all my other bands. (laughs) I have this instrumental project, called
First Nations
.
Mis à part la solitude, tu sembles fascinée par l'astrologie. C'est quoi Astro Media, en lien sur ton site?
Apart loneliness, I saw you a fascination for astrology. What is Astro Media, linked on your website?
Ah oui, ils m'ont sponsorisé en fait, parce que je voulais utiliser ce papier photo-solaire, c'est ce papier bleu, tu peux mettre des choses dessus, ensuite tu le mets au soleil, et des objets en silhouettes se forment dessus. Depeche Mode ont utilisé ça pour leur album "Violator". Je leur ai donc écrit pour qu'ils me sponsorisent, ils ont accepté, je n'ai jamais utilisé le papier en question mais je trouvais ça drôle. - Mais pour en revenir à l'astrologie oui, je pense que c'est beau de regarder en haut. C'est un endroit très réconfortant, c'est toujours présent.
Oh yeah, they actually sponsored me, 'cause I wanted to use this solar-photo paper, it's like this blue paper, you can put things on, you put it in the sun, and it becomes like silhouette objects. Depeche Mode used that technique on the "Violator" album. So I wrote them if they would sponsor me with that paper, they did, I never used them but I thought it was funny. - But for astrology yes, I think it's nice to look up. It's a very comforting place, it's always there.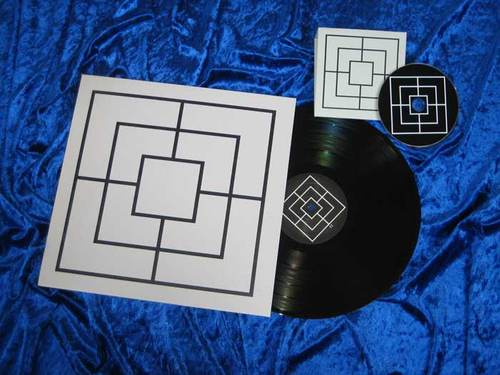 Quel était le concept derrière "Europa"?
What was the concept behind "Europa"?
Mmm, j'ai écrit Europa, basée en quelque sorte sur l'oubli de l'Europa, et aussi parce que je voyageais beaucoup à cette époque, et je visitais l'Europe. J'avais donné cet affreux concert à Londres, le public était rempli de gosses de riches, qui dépensaient l'argent de papa au bar. Tout le monde était atroce, c'est le pire concert que j'ai jamais fait, personne ne prenait même la peine d'applaudir, entre les chansons... Et puis ensuite, je suis allé aux toilettes et il y avait cette femme, me donnant une serviette et du savon, et je me sentais plus proche d'elle que de tous les autres idiots du concert, donc je suis restée traîner dans les toilettes en bavardant avec elle. Son nom était Joy, elle venait du Nigeria, elle m'a dit qu'elle chantait avant mais qu'elle avait dû arrêter à cause de son travail qui lui prenait tout son temps. Donc je pense que cette chanson est aussi une dédicace à elle. J'aimais beaucoup le morceau et j'ai appelé l'album pareil. La pochette est aussi une coïncidence, je l'ai aperçu un jour et je me suis dit que ce serait celle-là et pas une autre.
Mmm, I wrote that song Europa, sort of based on the miss of Europa, and also because I was traveling a lot then, and sort of seeing Europe. I had this awful show in London, it was just really rich kids, like 18 years old super rich kids who were spending daddy's money on the bar. Everyone was really awful, it's the worst show I ever had, nobody even applaude, between the songs... And then afterwise, I went to the toilets and there was a lady, giving me a towel and soap, and I felt I had more in common with her than all the idiots in the place, so I was hanging out in the toilets talking to her. Her name was Joy, she was from Nigeria, she said she also used to sing but she stopped because she didn't have time to do it in the UK with her work. So I don't know, it was a dedication to her in that song. I really like the song so I named the album after that. And the cover it is also just a coincidence, I just saw it and I thought 'that should be the cover'.
Je te demande ça parce que j'y ai personnellement vu des réminiscences de paganisme, façon neo-folk.
I asked you that because I thought about some reminiscences of paganism, like in the neo-folk stuff.
Mm, oui j'aime beaucoup utiliser les symboles... Le symbole en lui-même est si simple que tu peux projeter n'importe quoi sur lui. Il y a tellement de niveaux de lecture... [en montrant la pochette de "
these things take time
"] C'est conçu comme un puzzle, j'aime le côté chaotique, parce que si tu le regardes comme un symbole ça n'a pas beaucoup de sens, alors que Europa est très statique, structuré, parfait et aussi fermé dans un certain sens.
Mm, yes I really like to use symbols... The symbol in itself is so simple that you can project anything on it. There are so many levels... [showing the "
these things take time
" CD cover] This is set like a puzzle, I like the chaotic, because if you look to it as a symbol it doesn't really make any sense, whereas Europa is very static, structured, perfect and also shut somehow.
[Intermède sur la tournée cirque de Death In June et comment un bon groupe peut être composé de bons nazes]
[Speaking about Death In June reunion circus and how good bands can be bad beings]
Je crois que quand tu aimes la musique, tu voudrais aussi pouvoir aimer les personnes qui la font. C'est pourquoi je n'aime ni Wagner ni sa musique parce que il a l'air d'être juste un trou du cul. A côté de ça, Mozart a l'air d'un type enjoué et sympa, il devait surement avoir des problèmes aussi mais bon, je sais pas.
I think when you like music, you have to also want to like the persons that make it. That's why I don't like Wagner and his music because he seems just to be an asshole. Beside, Mozart seems to be a pretty playful and nice guy, he probably had problems too, but, I don't know.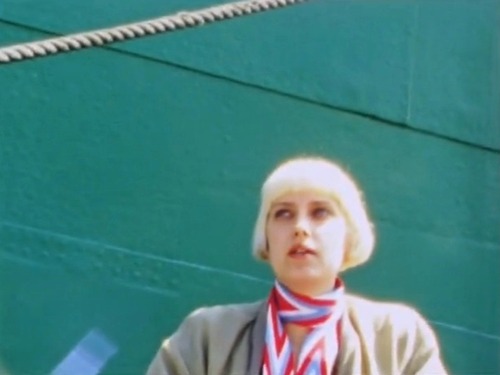 C'est pourquoi je ne fais pas beaucoup d'interviews...
That's why I don't make much interviews...
Ouais (rires), parce que tu serais déçu. C'est pourquoi je n'en donne jamais! J'ai peur que les gens se disent 'Oh non, je n'aime plus la musique du coup'!
Yeah (laughs), because you would be disappointed. That's why I never give it to use! I'm afraid it's gonna be like 'Oh no, no I don't like the music anymore"!
Tu écoutes quoi ces temps-ci?
What are you listening nowadays?
Je n'écoute pas tant de musique que ça... Je crois que j'aime la musique mainstream quand elle est consciente d'être commerciale. Tu vois. Pas comme la musique commerciale qui se prétend indie. Mais bon c'est une machine à fric de toute façon.
I'm not listening to music that much... I think I like mainstream music when it's also opened about being mainstream. You know. Not like mainstream music pretending to be indie. But it's actually a money machine.
Acne a utilisé un de tes morceaux pour un défilé.
Acne used one of your song for a fashion show.
Ouais, ils m'ont aidé quelques fois, ils étaient excités par ce que je faisais et très sympas. Ils ont réalisé qu'ils pouvaient attirer l'attention sur ma musique, ça m'a aidé. Mais en même temps je pense que c'est problématique avec la mode et tout cet environnement, ce n'est pas vraiment un monde dans lequel je souhaite être trop impliquée mais... J'ai un loyer à payer alors... Tu dois tracer une ligne quelque part qui guidera les choix que tu feras pour gagner de l'argent, mais en même temps tu dois trouver ta voie. A chaque fois que tu fais un concert, tu te vends en quelque sorte, mais tu dois te vendre si tu veux continuer à faire de la musique, ça coûte de l'argent de rester chez soi à composer de la musique toute la journée. Je ne sais pas, c'est difficile, il n'y a pas une voie à suivre...
Yeah, they helped me out sometimes, they were excited about music and also very nice about it. They realized they could bring attention to my music, that helped me. But at the same time I think it's problematic with fashion and that whole world, it's not really a world that I want to be too involved with but... I have to pay my rent so... You have to draw a line somewhere for what you will do in order to make money, but at the same time you have to find your ways. Everytime you do a show, it's kinda like you're selling yourself, but you have to sell yourself in order to have time to even make music, it costs to sit at home and record all day. I don't know, it's difficult, there's no good way...
Est-ce que tu t'intéresses à la mode?
Do you care about fashion?
Pas vraiment. J'aime les vêtements dans lesquels je suis confortable. C'est comme la nourriture, j'aime ça mais ça ne m'obsède pas. J'aime les belles choses mais je ne fais pas de shopping. Je devais acheter de nouvelles chaussures il y a quelques semaines, je suis allée dans cette friperie à Mitte, je suis rentrée et je me suis sentie très embarrassée, comme si j'étais dans un sex shop ou un truc comme ça, 'J'espère que personne ne me voit!' (rires) Finalement j'ai pas trouvé de chaussures. Je pense que la mode c'est démodé.
Not so. I like clothes that I feel comfortable in. It's kinda I like food but I'm not obsessive about food. I like beautiful things but that's not like I go shopping. I had to buy new shoes few weeks ago, and I went to this second hand place in Mitte, I went in there and I felt so embarrased by myself, like I was going to a pornshop or something, 'I hope nobody sees me'! (laughs) So I didn't find any shoes. I think fashion is out.
[Artermède, clip vidéos, elles les a quasi tous réalisés elle-même, '8000 days' est son premier (fait par un pote)]
[Speaking about art, and her movie clips, mostly realized by herself, '8000 days' was the first one]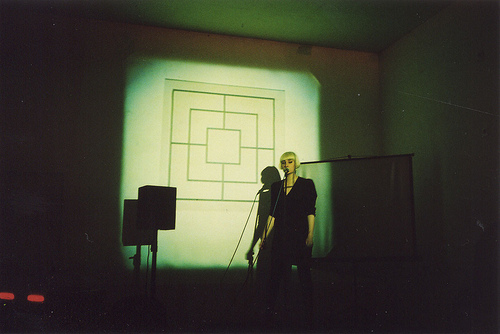 C'est quoi le dernier film que tu as vu?
What's the last movie you saw?
'Melancholia', mais pas au cinéma, je l'ai vu à la maison. C'était très beau.
I saw 'Melancholia', but not at the movies, I saw it at home. It was very beautiful.
Pirate.
Ouais, mais je ne l'ai pas téléchargé, je l'ai vu en streaming. C'est pas illégal!
Yeah, but I didn't downloaded it, I streamed it. That's not illegal!
Quand les gens téléchargent ma musique, je me dis "Oh ce serait pas mal si je pouvais avoir... un peu d'argent". Mais en même temps ces personnes qui la téléchargent ne l'auraient probablement pas acheté de toute façon. Je pense que tu dois juste être contente quand des gens s'intéressent à ce que tu fais et aiment ça. S'ils aiment la musique ça générera sûrement quelque chose... peut-être que j'obtiendrai un concert ou autre. Maintenant, je vends de plus en plus d'albums et les choses commencent à aller mieux et je suis en train de réaliser, le problème ne vient pas de l'industrie de la musique qui perd de l'argent, le problème est qu'ils ont fait beaucoup trop de bénéfices avant, c'est dingue combien d'argent ça génère, la musique. Ils doivent simplement se faire à l'idée que la partie de monopoly est finie.
When people download my music, I think "Oh it would be nice if I could get... money". But at the same time those people who download it would probably not have bought it anyway. I think you should just be happy if people are interested in and like it . If they like the music they will somehow generate... maybe you'll get a show or something. Now, I'm selling more and more and things start to get better and I realize that, the problem is not that music industry is losing money now, the problem is they had made too much money before, it's insane how much money is out there, from music. So I think they should just realize that the monopoly is over.
Même de petits groupes luttent contre le téléchargement.
Even small bands struggle against downloading.
Oui, c'est problématique, pour moi je trouve ça plus fun par exemple si les gens font des mixtapes ou gravent des cd's pour passer à leurs amis parce que ça reste quelque chose de personnel, comme une recommandation. Ce qui me dérange c'est quand ça devient complètement anonyme. C'est quand même mieux quand il y a un lien quelque part, entre les gens qui écoutent et les gens qui la font. Mais bon, c'est comme ça que ça se passe avec tout.
Yeah, it's problematic, for me I think it's more fun for instance if people make mixtapes or burn cd's to give to their friends because it's still something personal like a recommandation. What annoys me it's when it's completely anonymous. I think it's better when there's a link somehow, between people who listen and people who make it. But, that's the way it is with everything.
Et donc, tu as aimé 'Melancholia'? Les déclarations de Lars Von Trier en France étaient marrantes...
Then, did you like Melancholia? The declarations of Lars Von Trier in France were funny...
Ouais, j'ai vu beaucoup de posters avec une moustache d'Hitler dessinée sur Kirsten Durst... Mais je ne sais pas, je trouve qu'il s'améliore avec le temps. Il devient sans doute de plus en plus fou.
Yeah, I saw a lot of posters with Kirsten Durst with the Hitler moustache... But I don't know, I think he's getting better and better. He's probably just getting crazier and crazier.
T'aimes plutôt quel genre de films?
What kind of movies are you into?
Mmm, c'est un peu comme la pop musique. J'aime vraiment les gros films, ceux d'Hollywood. Beaucoup de gens pensent "Oh tu sais, tu dois voir cet obscur film russe" mais je ne suis pas intéressée. J'aime vraiment les thrillers d'Hollywood, et les comédies. Quand je regarde un film ce n'est pas pour m'ouvrir l'esprit, je veux juste être divertie pendant une heure et demi, et ne penser à rien d'autre.
Mmm, it's kinda like pop music, I really like big films, Hollywood films, I think a lot of people are like "Oh you know, you have to watch this obscure russian film" but I'm not interested. I really like Hollywood thrillers, and comedies. When I watch a movie it's not because I want to open my mind, I just want to be entertained for one and half hour, and not think about anything.
Avec des lunettes 3D?
With 3D glasses?
Exactement.
Exactly.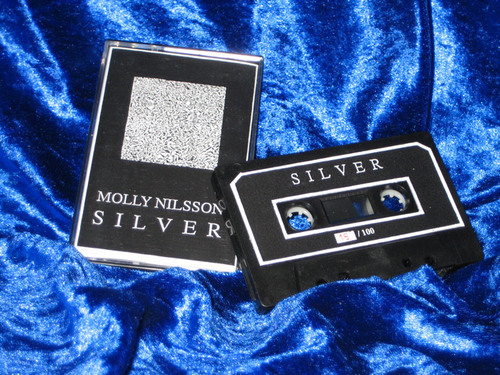 La chose que tu préfères est rester dans ta chambre à composer de la musique. Mais, comment en es-tu arrivée à faire des concerts?
The thing you prefer is to compose music in your room. But how did you manage to make it live?
Je crois que c'est une amie à moi, qui travaillait dans une galerie, et qui savait que j'écrivais des chansons, elle m'a demandé si je voulais le faire. A l'époque, c'était la chose la plus effrayante pour moi, le pire truc qui pouvait m'arriver était de monter sur une scène et chanter. Mais je me suis forcée à le faire, on doit faire des choses qui nous angoissent, juste pour faire face à ses peurs. Et donc, j'imaginais que les pires choses allaient arriver, que tout le monde penserait que c'est très mauvais ou que je mourrai sur scène. Rien de tout ça s'est passé et ce fut OK, donc j'étais très heureuse. Les choses ont commencé à rouler.
I think it's a friend of mine, who was working in a gallery, and she knew I was making songs, she asked me if I would do it. Back then, it was the scariest start, the worst thing I could imagine will be to go on stage and sing. But I did force myself to do it, because we have to do things that are scary, just to face our fears. And then, I was imagining all the worst things will happen, like everyone'll think it's really bad or I would die on stage. Nothing of that happened and it was OK, so I was very happy. It just started rolling.
C'était quand?
When was it?
A l'été 2007. C'est très humiliant au début, parce que personne ne veut t'entendre, tout le monde attend que tu aies terminé et que le DJ joue, que les gens puissent à nouveau danser ou parler. Et aussi tu n'es pas payée ou quoi que ce soit. Bon, maintenant que je joue depuis un moment, les gens connaissent ma musique et viennent me voir, c'est bien plus facile. [Molly a déjà fait 60/70 concerts]
2007, summer. It's very humiliating in the beginning, because nobody wants to hear you and everyone's waiting for you to finish and the DJ to start playing again, and people can dance or talk. Also you don't get paid or anything. But now that I have been doing it for quite a while, people know my music and people come to see me, it's much easier. [Molly already played 60/70 shows]
D'ailleurs tu pars en tournée aux USA le mois prochain.
You're going to do a U.S. tour next month.
Ouais, j'y vais avec un ami à moi qui a aussi un groupe, ça s'appelle
Noisy Pig
, ça va être cool. C'est lui qui a pris toutes les initiatives, donc c'est bien, je suis tranquille. Sinon je me serais tout le temps dit: "Oh non je ne veux pas y aller, je préfère rester à la maison" (rires), je n'aime pas beaucoup voyager mais je suis contente de le faire.
Yeah, I'm going with a friend who's also a performer, called
Noisy Pig
, it's gonna be fun. It's him who initiated the all thing, so it's good, I'm comfortable. Or else I'll always be "Oh no I don't want to go, I rather be at home" (laughs), I don't really like travelling so much but I'm happy I'm doing it.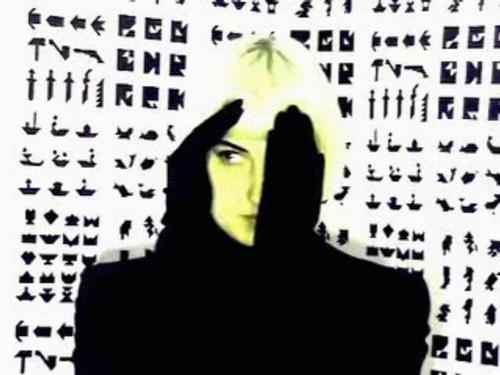 Tu as vendu beaucoup de disques de l'autre côté de l'océan?
Have you sold a lot of albums overseas?
Et bien, depuis que John Maus a réalisé son album, beaucoup de gens ont découvert ma musique, petit à petit.
Well, since John Maus released his album, a lot of people over there discovered the music, slowly.
Vous vous êtes rencontrés comment d'ailleurs?
And how did you meet John Maus?
Il a fait cette reprise [
Hey Moon!
] il y a à peu près 3 ans, mais je n'en savais rien. Il m'a demandé l'année dernière s'il pouvait la mettre sur son nouvel album. Je pense que c'est une reprise, c'est aussi mon enregistrement original, donc c'est plutôt un remix en fait. Je sais pas trop.
He made the cover [
Hey Moon!
] 3 years ago or something, but I didn't know about it. Last year he told me he wanted to use it for his next album. I guess it's a cover, it's also my original recording so, it's kinda like a remix. I don't know.
C'est une bonne promotion pour toi.
It's a good promotion for you.
Ouais, j'ai trouvé ça étrange au début parce que j'ai réalisé soudainement que je surfais sur la vague de John, j'étais pas forcément très à l'aise parce que j'aime aussi à penser que tu créés tes propres vagues, et subitement j'étais sur la vague de quelqu'un d'autre, mais John a aussi surfé la vague d'Ariel Pink, et Ariel Pink a surfé sur celle de quelqu'un d'autre donc... Tu dois accepter ça. C'est comme ça que ça marche. Les ondulations sur l'eau.
Yeah, I found it strange in the beginning because I realize that suddenly I was riding in John's waves, I thought it was not completely comfortable because I also liked thinking you make your own waves, and suddenly I was on somebody else's wave, but John also rode on Ariel Pink's wave, and Ariel Pink rode on someone else's wave so... You have to do accept that. It's the way things works. The ripples on the water.
J'ai cherché des interviews de toi sur l'Internet, et il n'y en a qu'une seule (Moli-i-i-ina). Pourquoi ça?
I searched for interviews of you on the web, and there's only one (Moli-i-i-ina). Why that?
Ouais, je pense que ce n'est pas vraiment important ce que je peux dire ou penser, pour moi les gens devraient juste écouter la musique et ce qu'ils pensent eux est la seule chose qui importe, je ne veux pas interrompre ça. A chaque fois que je sors un disque je dois laisser aller, ce serait stupide de dire aux gens ce qu'ils doivent penser et ressentir. Je crois vraiment que la musique parle d'elle même.
Yeah, I think it's not so important what I think or say about things, I think people should just listen to the music and what they think it's the only thing that is important, I don't want to interrupt that. Because once I release an album I have to let go, it will be stupid telling people what they should think and feel. I really think the music can speak for itself.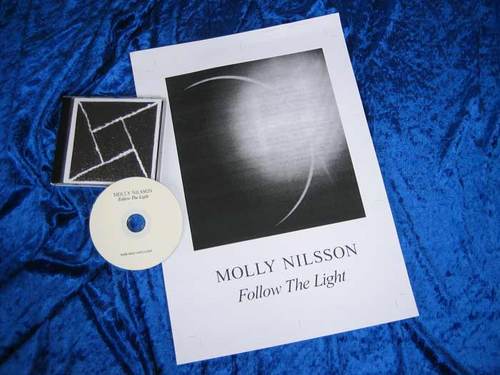 Est-ce que tu lis des blogs (pas seulement les chroniques de tes disques!). Tu passes du temps sur le net?
Do you read blogs (not just your reviews!) and spend much time on the Internet?
Oui j'aime beaucoup Internet, c'est un lieu très intéressant, c'est un peu comme le monde réel, avec ses bons et ses mauvais côtés. C'est comme un jouet, c'est aussi effrayant d'une certaine façon. J'ai trainé beaucoup dessus par le passé puis je me suis rendue compte que je ce n'était plus vraiment ce que je voulais. (rires).
Yes, I really like Internet, it's a very interesting place, it's kinda like the real world, it has very good things and very bad things. It's like a toy, it's also kinda scary somehow. I used to go myself a lot more but then I started to feel like I don't really want to now. (laughs)
C'est comme si tu vivais dedans.
It's like you're living in.
Exactement... Ce n'est pas important. Mais c'est très bien par exemple, pour établir cet échange entre les gens qui écoutent ta musique, avec Myspace, je n'ai plus de page Myspace mais grâce à Facebook, Youtube... C'est vraiment super. C'est si direct et rapide. Si je devais vivre dans Internet, et que chaque site serait un pays, j'aimerais être un citoyen de Youtube, on y trouve tout.
Exactly... It's not important. But it's really good for instance, it's fun to have this exchange with people who are listening to your music, with Myspace, I don't have a Myspace page anymore but with Facebook, Youtube... It's really great. It's so direct and fast. If I had to live in the Internet, and every homepage was a country, I would want to be a citizen in Youtube, there is everything.
Mais tu serais bloquée en Allemagne!
But you will be blocked in Germany!
Exactement! C'est vrai. D'ailleurs, si tu trouves une page dont l'accès est bloqué, tu copies le lien sur Hidemyass et tu peux la visionner.
Exactly! That's true. Also, if you find a page which access is blocked, you copy the link to Hidemyass.com and you can watch it.
Désolé je n'ai plus de transitions! Tu crois en 2012?
Sorry I have no more transitions! Do you believe in 2012?
C'est tout le temps pareil. C'était la même chose en 2000. Je ne sais pas grand chose à propos de 2012 mais à ce que j'ai compris c'est simplement la date à laquelle le calendrier s'arrête, ce n'est pas la date où le monde s'arrête. Donc, il y aura un nouveau calendrier. Si tu le vois de cette façon, c'est très bien. C'est bien si les temps changent, il y a beaucoup de choses qui se passent dans le monde actuellement. J'espère que tout ira pour le mieux, concernant ces révolutions arabes et ce mouvement d'occupation. C'est une bonne chose si les gens retrouvent la confiance qu'ils avaient mis dans les pouvoirs en place.
I think it's always like that. It was the same in 2000. I don't really know much about this 2012 thing but I understand it's only when the calendar stops, it's not actually that the world stops. So, there will be a new calendar. If you see it that way, it's really nice. It's good if times are changing, it's a lot of things happening in the world right now. I hope everything will be better, about these arabic revolutions and with this occupy movement. That's good that people get the confidence back that was actually in powers.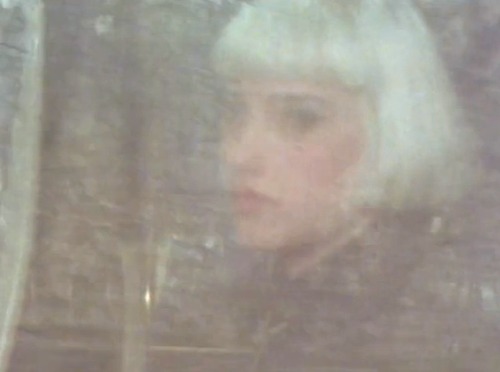 Tu t'intéresses à la politique donc?
So you care about politics?
Je ne suis pas très préoccupée par la politique allemande, je ne crois pas que ça m'implique directement, mais je me tiens au courant de ce qui se passe à travers le monde, et en Suède, qui fait toujours un peu partie de moi, même si je n'y vis plus. Je pense que c'est très important.
I'm not so interested in domestic politics in Germany and I don't think it involves me somehow, but I care of what's going on in the world, and in Sweden, which it still has a relationship with me, even if I don't live there anymore. I think it's really important.
Sais-tu si Kadhafi est mort alors?
Is Gaddafi been caught dead or not?
Oui, la photo est partout. Il est mort. Je l'ai vu à la TV, c'est très moche (pas le meurtre en lui-même mais la publication des photos dans tous les journaux). C'est assez bizarre quelque part. J'ai aussi vu que Chavez est le seul président qui a déclaré que c'était un scandale. Pour lui Kadhafi était un conquérant, mort en héros. Je trouve ça également étrange, tous ces changements depuis un an. Tellement de transformations politiques qui s'opèrent. Comment le mouvement Occupy Wall Street s'inspire des révolutions arabes. C'est beau de voir tous ces échanges entre les gens. Et beaucoup grâce à Internet, avec Twitter, etc. qui mobilise tout le monde.
Yes, the picture is everywhere. He is dead. I've seen it on TV, it's really bad (not the killing itself but the publication of the photos by the press). It's strange somehow. I also saw that Chavez is the only president who said that was a scandal. He said Gaddafi was a marcher, and would die as a hero. I found it also strange, all this change since one year. So much political changes going on. How the Occupy Wall Street movement is inspired by arabic revolutions. It's beautiful to see this exchange with the people. And thanks to Internet a lot, with Twitter, etc. mobilizing people.
Bientôt les USA n'auront plus aucun opposant dans le monde...
Soon, the USA won't have any more opposition in the world...
Oui, c'est une période étrange pour l'Amérique aussi. Ils vivent cette crise identitaire en ce moment, c'est très intéressant. Je crois qu'ils peuvent vraiment changer pour le mieux, j'espère. Je suis très optimiste.
Yes, it's a strange time for Ameria as well. They have this identity crisis now, it's really interesting. I think they can really change for the better, hopefully. I'm very optimistic.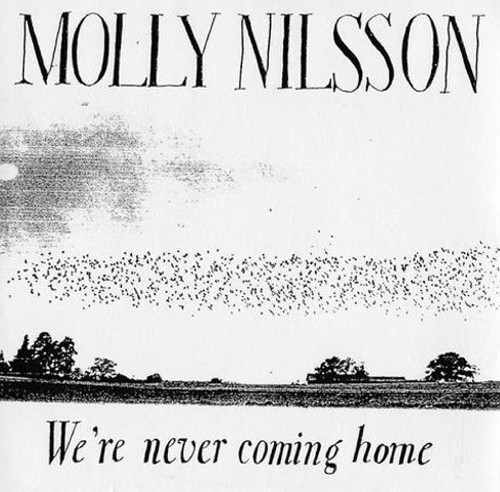 On verra après 2012! C'était une de mes dernières questions, si tu étais plutôt pessimiste ou optimiste à propos du futur.
We'll see after 2012! It was one of my last question, if you was pessimistic or optimistic about future.
Je pense être très optimiste en fait, même si les gens croient que je reste assise à la maison, triste, écrivant des chansons tristes. Mes chansons me rendent heureuse et je les trouve très optimistes.
I think I'm very optimistic actually, even if people think I'm just sitting at home being sad, writing sad songs. I think my songs make me happy and I find them very optimistic.
C'est d'ailleurs paradoxal le fait de rester dans sa chambre à Berlin, la ville de la nightlife...
It's also paradoxal to stay in your room in Berlin, which is the nightlife city...
Ouais, j'ai laissé tombé ça il y a longtemps. (rires) Je crois que je pourrais vivre dans n'importe quelle ville parce que je ne fréquente plus vraiment tous ces clubs de Berlin. Donc je pourrais habiter au milieu de nulle part tant que je peux trouver un spätkauf pour acheter une bière au milieu de la nuit.
Yeah, I give up that long ago. (laughs) I guess I could live in any city because I'm not going to those clubbing places in Berlin anymore. So I could might as well living in the middle of nowhere as long as there was a spätkauf to get beer in the night.
Ok! Un dernier mot?
Ok! Any last words?
No.
Thanks.