Dreamland
Par Patron, lundi 20 février 2012 à 13:31 :: ELECTRO/TECHNO :: #1168 :: rss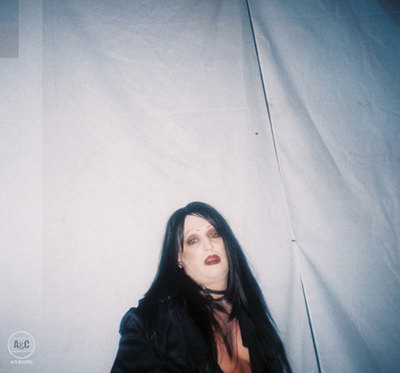 Je crois que
TRUST
(rien à voir avec Bernie Bonvoisin) est le premier groupe qui arrive à faire de la musique de fête foraine profonde et émotionnelle (même s'il y avait déjà eu Robert Miles dans les années 90). Le duo est formé d'un type de Toronto, à la voix très érotomane, et par une des deux meufs d'
Austra
, celle qui porte des lunettes sans verre. Leur premier morceau commercialisé,
Candy walls
, était vraiment beau, malgré un clip de type publicité pour Urban Outfiters. Depuis, ils ont pris un gros virage trance-pop. Leur dernier single,
Bulbform
, a toujours ce truc de très addictif. Peut-être le côté gangsta cold wave. Par contre, une grosse moitié des morceaux de l'album,
TRST
, est à jeter dans la poubelle verte, celle qui ne recycle rien. J'imagine que
Gloryhole
fait un carton dans les backrooms. Ils s'amusent même avec la new beat sur
This ready flesh
. L'album n'est toujours pas sorti au fait, comme Lana Del Rey.
TRUST - This ready flesh
TRUST - Chrissy E
TRUST - Dressed for space
I think
TRUST
(nothing to share with the french band) is the first band that succeeds in making deep and emotional funfair music (even if there had been Robert Miles in the 90s). The duo consists of a guy from Toronto, with a very stalker voice, and one of the two chicks from
Austra
, the one that wears glasses without glass. Their first marketed single,
Candy walls
, was really beautiful, despite a video clip that could have been an Urban Outfiters ad. Since then, they took a big trance-pop turn. Their latest single,
Bulbform
, still got this very addictive thing. Perhaps the gangsta cold wave vibe. On the other side, more than half pieces of
TRST
is still to throw in the green bin, the one that does not recycle anything. I guess
Gloryhole
is a boner in the back rooms! They even play with the new beat on
This ready flesh
. This album is still not released in fact, as for Lana Del Rey.