MASSACRE AT CENTRAL HIGH (1976)
Par Patron, mercredi 18 avril 2012 à 19:01 :: HARDCORE :: #1221 :: rss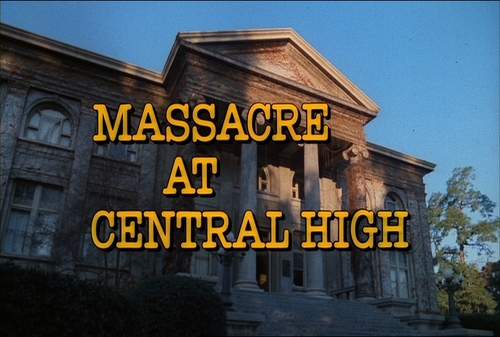 Attention, "
les baskets se déchainent
" ! C'est le titre français donné à ce film de Rene Daalder, le hollandais qui inventa le slasher movie à l'école. On peut s'amuser avec les autres titres étrangers:
Sexy Jeans
en Italie (certaines scènes classées X ont été retirées),
Massaker in Klasse 13
(au cas où les allemands n'avaient pas déjà capté la référence à Carpenter), ou encore les plus faciles
Blackboard Massacre
ou
Terreur à l'école
. En gros, c'est un peu le Class of 1976, précurseur de tous ces trucs à la limite du regardable sortis en VHS la décennie suivante. Ici, le scénario est bien plus intéressant qu'un simple rapport de vengeance. Le gentil tueur, David (Derrel Maurry a bien la gueule de l'emploi), n'est pas victime à la base, mais rejoint un vieil ami, Mark, à l'université, où l'on ne croise d'ailleurs jamais aucun 'adulte' ni aucun symbole d'autorité. C'est Mark et sa bande de gros bras qui font régner l'ordre...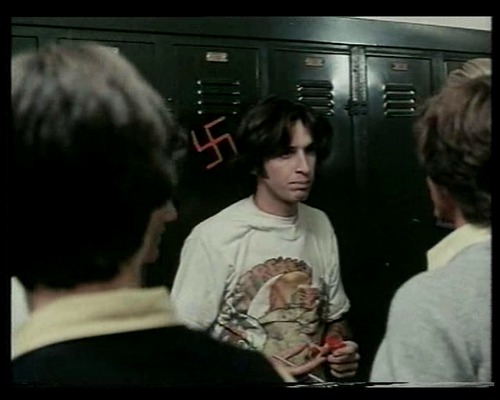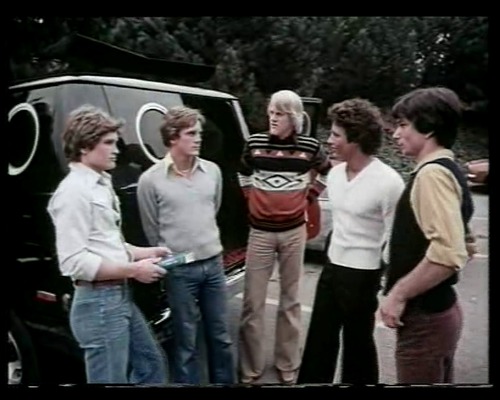 Beware, "sneakers get wild" ! This is the french title given to this Rene Daalder movie, the dutchman who invented the slasher movie in school. You can have a laugh with other foreign versions:
Sexy Jeans
in Italy (some X-rated scenes were removed),
Massaker in Klasse 13
(in case germans didn't already caught the Carpenter's allusion), or easier
Blackboard Massacre
or
Terror at School
. Basically, it's a kind of Class of 1976, precursor to all this barely direct-to-video watchable stuff that will proliferate in the following decade. Here, the scenario is much more interesting than just a vengeance story. The kind killer, David (who fits perfectly for the role), is not a victim at first, but joined an old friend, Mark, at uni, where we don't bump into any 'adult' or any authority figure. This is Mark and his jock friends who maintain order...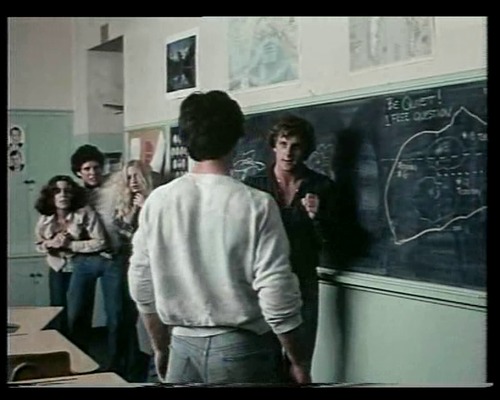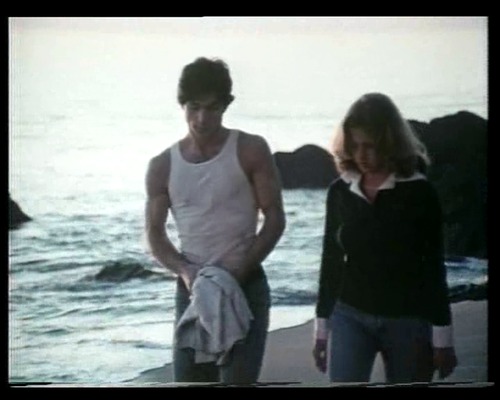 Afin de mieux s'intégrer, David laisse couler les tabassages des 'school bullies'. Mais quand Craig, Paul et Bruce coincent deux filles dans une salle de cours pour les violer (pourquoi pas), David se mue en Bruce Lee pour rétablir la justice. Il exhibe ensuite ses biceps saillants en marcel blanc sur la plage, il n'en faut pas plus à Theresa, la meuf de Mark, pour succomber, et ça devient un peu porno sur le sable. Réponse imminente, David se fait péter la jambe droite (ce qui le gênera à peine pour la suite des aventures) lors d'une séance de mécanique auto. A partir de là le film explose.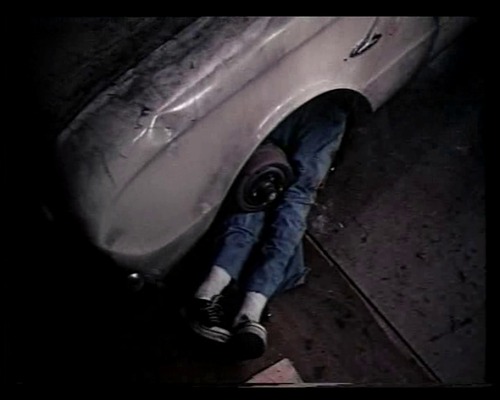 To better integrate, David let the 'school bullies' do what they're used to do. But when Craig, Paul and Bruce catch two girls in a classroom to rape them (why not...), so David turns into Bruce Lee to restore justice. He then shows off his bulging bicep in a white tanktop on the beach, Theresa, the Mark's girlfrien, doesn't need more to succumb, and it gets a little porn on the sand. Imminent answer, David gets his right leg smashed (which doesn't bother him for the further events) at his garage. From there, the film gets nuts.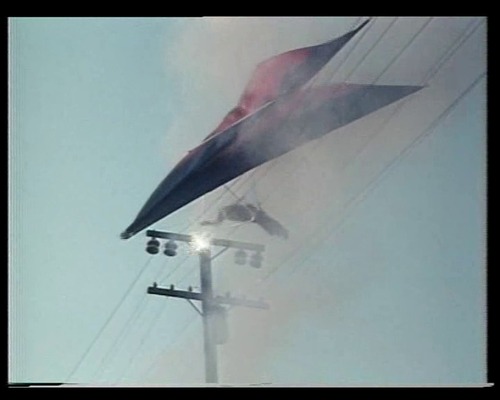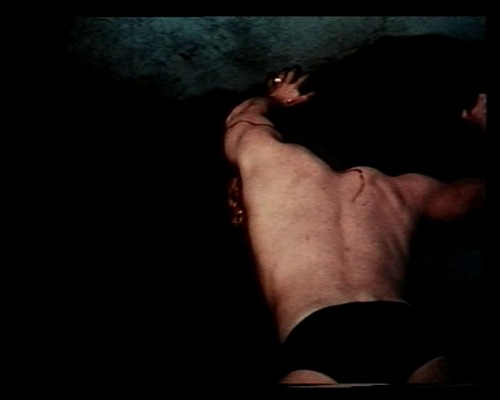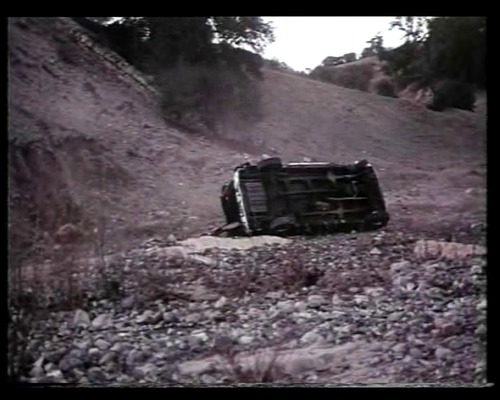 Les 'sacs de douche' vont alors périr un à un dans des morts toujours plus cools. 1: La séance d'ULM de Bruce se termine dans une ligne à haute tension. Too bad. 2: Paul, qui fréquente assidûment la piscine universitaire, veut se faire 2-3 plongeons en soirée. Pas de lumière. Il s'élance quand même... Mais David avait pris soin de la vider juste avant! Ahah. 3: Craig le géant blond, se fait sonner et coincer à l'arrière de son van, avec pour seule aide sa planche de surf, et Mark en boxer rayé courant ventre-à-terre derrière le fourgon, qui dévale la pente, inexorablement. Hop ravin. Toujours pas de flics à l'horizon. C'est maintenant que le deuxième film commence, et s'élève au-dessus de l'exploitation.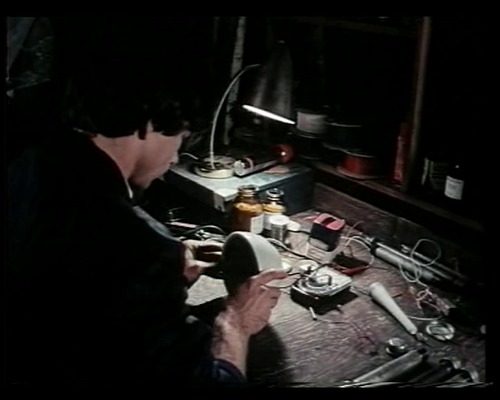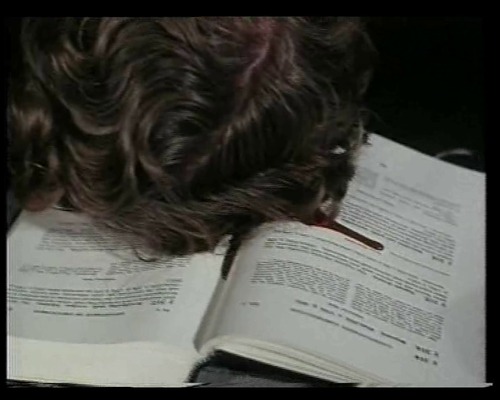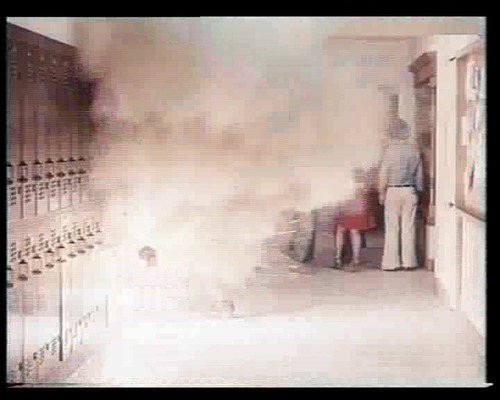 The douchebags will then perish one by one in cooler and cooler deaths. 1: The microlight session of Bruce ends in a high-tension line. Too bad. 2: Paul, who regularly attends the University Pool, wants to make a couple of dives in the evening. No light. He rushes anyway ... But just before, David was careful to empty the bath! Ahah. 3: Craig the blonde giant, is sound and pinned to the back of his van, with like only help his surfboard, and Mark, in striped boxer, running flat out behind the van, speeding down the valley, inexorably. Hop, gulch. Still no cops on the horizon, and it's now the second film begins and levels up exploitation genre.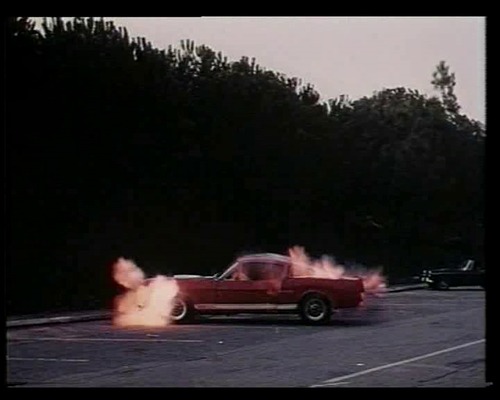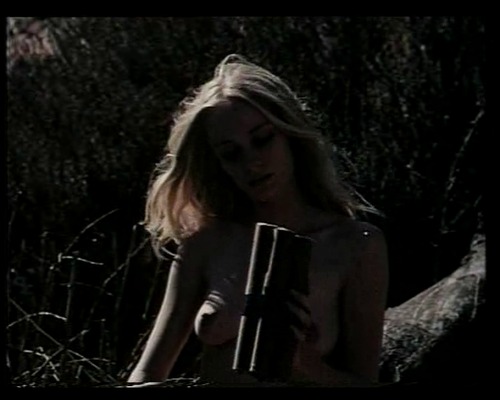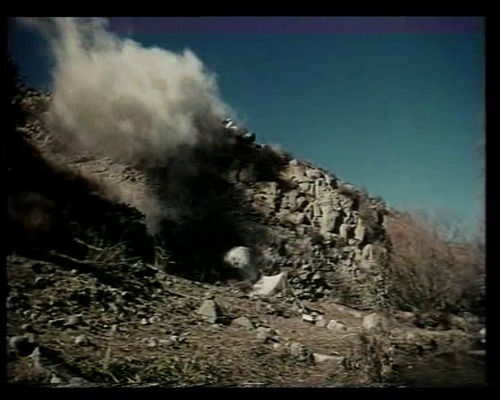 Les anciens souffres-douleurs du bahut s'aperçoivent alors qu'il n'y a plus de force au dessus d'eux, et vont commencer à se lâcher. Cercle sans fin. L'ancien gros, moqué en cours de sport fait la loi dans les couloirs, le bibliothécaire jadis enseveli sous les encyclopédie manigance des plans machiavéliques, des types lambda se mettent à s'acheter des grosses cylindrés pour frimer sur le parking,... David, aka McGyver (jeep oblige), doit encore sévir. Après les muscles et la mécanique, les explosifs, discipline connue de tout adepte de l'auto-justice. Ça va péter dans tous les sens, démarreur, casier, avalanche, c'est la grande fête du feu. Sur sa lancée, David se dit que ce ne serait pas du luxe de faire sauter l'université, tant qu'à faire. Va t-il réussir ?
Qu'est ce que TU comptes faire? Rester assis là et mourir?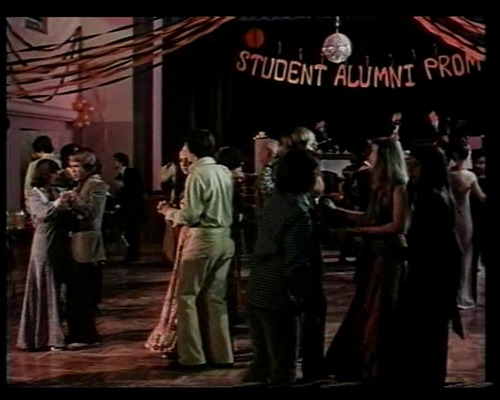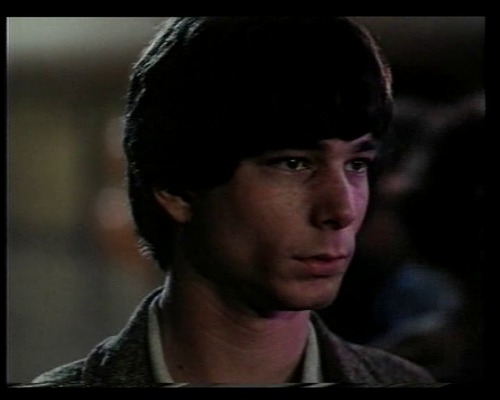 The former scapegoats of the school realize that there's no more power over them, and will begin to break out. Endless circle. The ancient fatboy, everyone made fun of at the gym, is now ruling the corridors, the librarian once buried under encyclopedias is scheming evil plans, average guys begin to buy large cars and show off on the parking lot,... David, aka Mc Gyver (he drives a jeep too), must crack down again. After muscles and mechanics, explosives, known discipline of any follower of vigilante justice. It's gonna blow in all directions, cars, lockers, mountains, the feast of fire is on. David thinks it would be useful to might as well blow up the all university. Will he succeed?
What are YOU gonna do, sit there and die?
TRAILER*****