Philosopher à coup de marteau
Par Patron, dimanche 8 juillet 2012 à 17:06 :: ELECTRO/TECHNO :: #1291 :: rss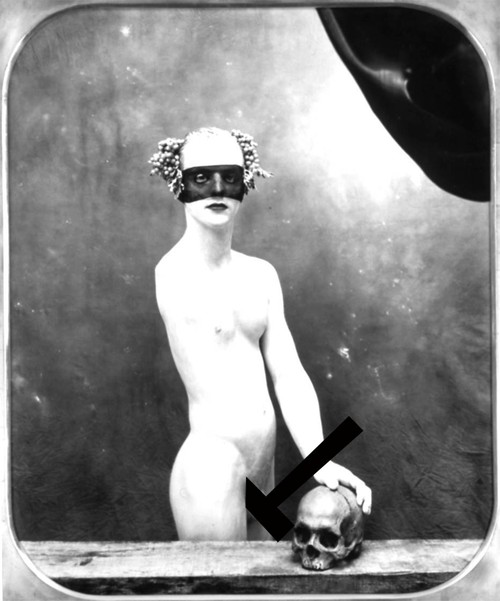 Après quelques errements fluorescents, un premier essai dans l'électronique sous le dossard de KOGURA et un autre projet nommé
CORPS EXQUIS
, le jeune et actif rennais s'est rasé la nuque et la moustache pour aller à l'essentiel. Il s'appelle désormais
COLDGEIST
, pose
dans les blockhaus
et propose une musique électronique autoritaire, sèche et froide (évidemment). A l'instar de Gesaffelstein, et de bien d'autres, ses premiers morceaux respirent fort le déodorant de The Hacker, Axe Detroit-Rotterdam-Berlin. Ne parlons pas de plagiat pour ne froisser personne, tout ça provient des machines, toujours est il que le son de COLDGEIST a grandi (depuis 1 an) et peut ramener facilement Rennes dans la roue de la techno française. Je ne valide pas vraiment le choix de son unique remix (Paradisco de Charlotte Gainsbourg; il faudrait un jour bloquer les velléités créatives de tous les fils et fille de) mais des morceaux comme
Au crépuscule
,
Lunar Excavation
,
Supernova
ou l'introduction de
The aftermath
mettent tout le monde par terre. Allez les labels, décrochez vos téléphones intelligents.
After a few fluorescent maunderings, a first attempt in the electronics under KOGURA and another project called
CORPS EXQUIS
, the young active man from Rennes shaved his nape and mustache and went to the essentials. He's now called
COLDGEIST
, poses
in bunkers
and offers a clamping, dry and (obviously) cold electronic music. Not unlike Gesaffelstein, and many others, his first tracks got a strong smell of The Hacker deodorant, Axis Detroit-Rotterdam-Berlin. Not talking about rip-off, to not offend anyone, it all comes from the machines, the sound of COLDGEIST grew up (since 2011) and can easily bring back Rennes in the wheel of French techno. I don't really approve the choice of his unique remix (Charlotte Gainsbourg's Paradisco; one day the creative impulses of every daddy's sons and daughters should be prohibited) but tracks like
Au crépuscule
,
Lunar Excavation
,
Supernova
or
The aftermath
introduction put everyone down the floor. Come on record labels, hang up your smart phones.