A.C.A.B. : ALL COPS ARE BASTARDS (2012)
Par Patron, mercredi 3 octobre 2012 à 14:45 :: FILMS NOUVEAUX :: #1332 :: rss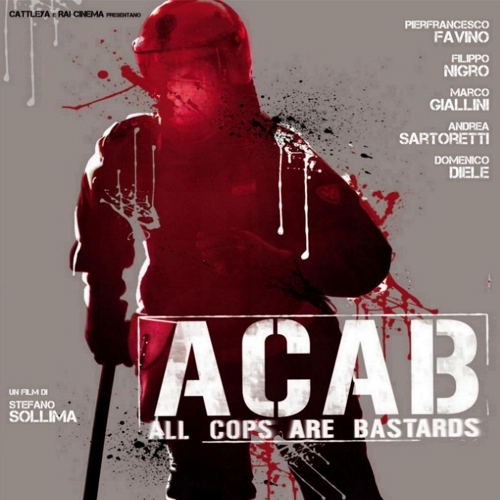 Voyage au bout de la nuit avec les flics d'«ACAB»
Il est certain que ce film déplaira à tous les amateurs de manichéisme moralisateur de quelque sensibilité idéologique qu'ils soient. Car ce qui prévaut dans le brillant long métrage de Stefano Sollima c'est avant tout l'ambiguïté. Ambiguïté des personnages, ambiguïté des situations mises en scène, ambiguïté du message politique et social transmis aux spectateurs...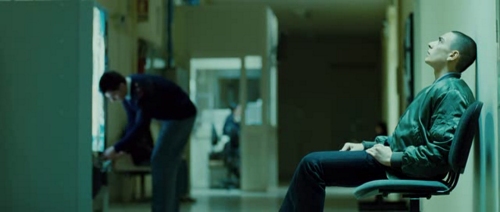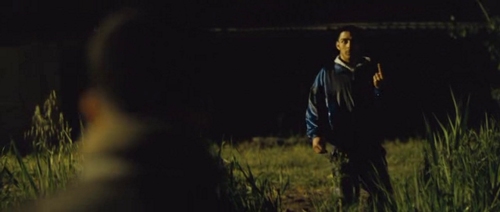 Pendant près de deux heures, le réalisateur nous fait suivre une poignée de policiers anti-émeutes « fascisants » qui sont autant de symptômes révélateurs des maux et des failles d'une société italienne crépusculaire. La principale force du film réside d'ailleurs sans doute principalement dans le fait qu'aucun de ces personnages violents, névrosés et largement antipathiques ne sombre jamais dans l'ignoble et le caricatural, sauvés qu'ils sont par la complexité de leur humanité et le douloureux déterminisme des drames personnels qu'ils vivent ou ont vécu. Même le groupe de skinheads fréquenté par le fils de l'un des policiers n'est pas décrit d'une seule pièce comme un pur ramassis d'ordures haineuses acéphales et alcooliques, ce qui représente déjà en soi un exploit et une rareté dans l'histoire cinématographique. Finalement, le seul personnage véritablement et totalement détestable est peut-être le jeune politicien arriviste et encravaté dont le sourire carnassier se nourrit du désastre ambiant.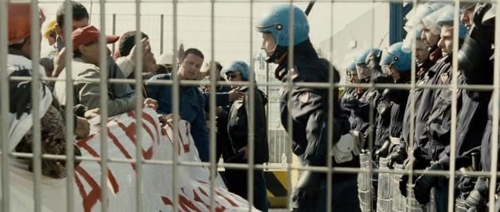 Par son refus radical de tout simplisme et de tout angélisme, le réalisateur parvient à dresser un état des lieux d'un réalisme glaçant d'une Italie post-historique, épuisée d'elle-même et s'enfonçant inéluctablement dans un chaos ethnico-social paraissant sans issue. Au sein de ce marasme désespérant, l'escouade de policiers mis en scène se débat un peu comme elle peut, se raccrochant à une conception clanique et jusqu'au-boutiste de la fraternité d'armes qui les conduira à tous les dérapages et tous les excès.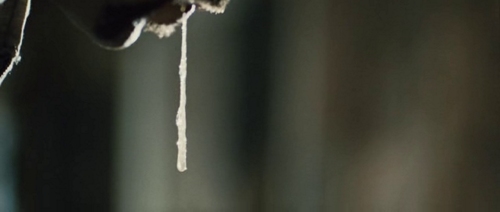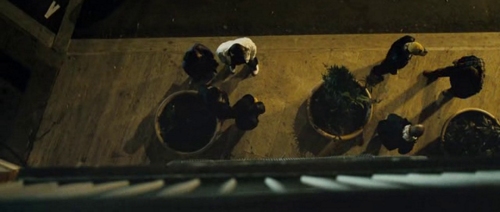 L'habilité de Sollima consiste à n'apporter aucune véritable réponse aux nombreuses questions politico-sociales qu'il pose, évitant ainsi à son récit de se transformer en « film à thèses » lourdement démonstratif. La question de l'immigration et de ses drames est par exemple fort honnêtement abordée, car si la précarité et les difficultés extrêmes des immigrés sont présentées sans fard, la détresse, les angoisses et le sentiment de colère et d'injustice des «autochtones» face aux conséquences de cette invasion migratoire ne sont pour une fois ni niés, ri raillés ni caricaturés. Il n'y a ni bons, ni méchants, seulement un panel polymorphe des diverses victimes d'un système global chaque jour plus inhumain. Même la réalité du racisme inter-communautés immigrées n'est pas éludé, notamment dans la scène qui précède le « nettoyage du parc public », épisode qui a dû donner des sueurs froides et des hauts-le-coeur à plus d'un critique ciné estampillé Libération ou Télérama tant il est difficile, à cet instant du récit, de ne pas ressentir une certaine empathie pour la squadra des « policiers-justiciers ».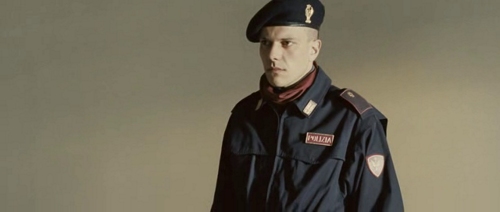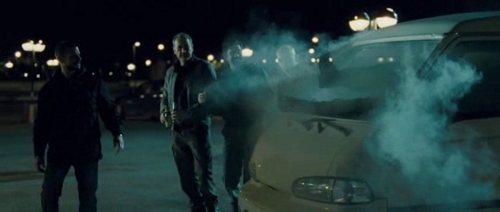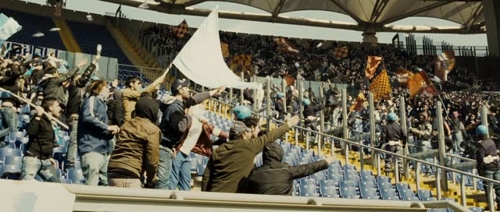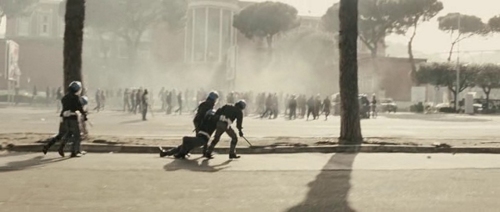 Sur la forme, l'ambiance lourde et sombre du film, servie par une bande originale un peu conventionnelle mais efficace (The Clash, Pixies, White Stripes...), n'est pas sans rappeler celle des longs métrages du français Olivier Marchal, ce qui es loin d'être déshonorant. Au final, «ACAB» représente peut-être l'un des documents les plus justes et les plus implacables sur l'Italie contemporaine, égarée entre désarroi identitaire, écroulement économique, surconsommation de drogues et violence des stades.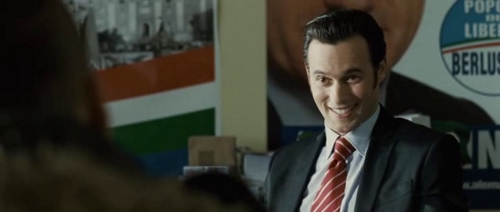 Journey to the end of the night with «ACAB» cops
There is no doubt this movie will displease all moralizing manichaeism lovers no matter where goes their ideological sensitivity. What prevails in the Stefano Sollima's feature length is above all ambiguity. Ambiguous characters, ambiguous staging situations, ambiguity of political and social message sent to viewers...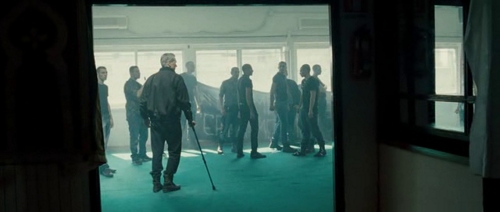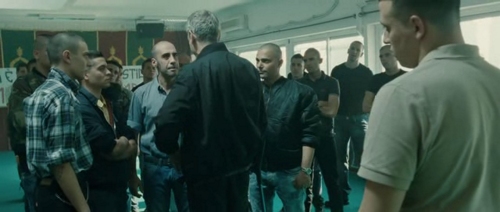 For nearly two hours, the director makes us follow a handful of "fascistic" riot policemen who represent so many indicative symptoms of troubles and flaws of a twilight Italian society. The main strength of the movie lies probably mainly in the fact that none of these violent, neurotic, and widely disagreeable characters, never sink into vile and grotesque, they are saved by the complexity of their humanity and the painful determinism of the personal dramas they live or have lived. Even the group of skinheads attended by the son of one of the officers is not described in one piece as a pure bunch of hateful scums, acephalous and alcoholic, which is in itself, a rarity and an achievement in the history of cinema. After all, the only truly and totally despicable character is perhaps the young tied careerist politician whose carnivorous smile feeds him with the ambient disaster.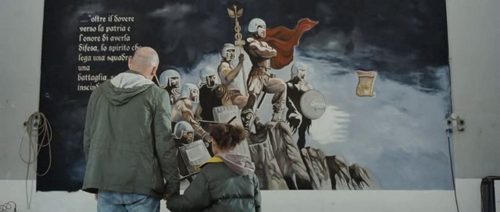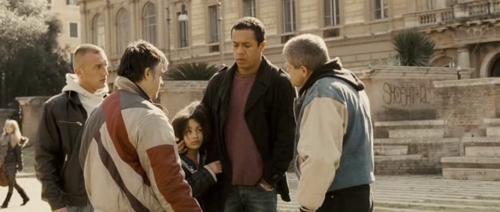 By his radical rejection of any simplism and angelism, the director manages to establisn an inventory of fixtures with a chilling realism of post-historical Italy, exhausted from herself and inevitably sinking into an ethnico-social chaos appearing hopeless. In this hopeless slump, the staged police squad is struggling at their scale, clinging on to an hardliner clan conception of the brotherhood of arms that will lead them to all slips and all excess.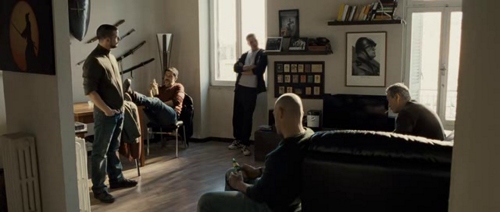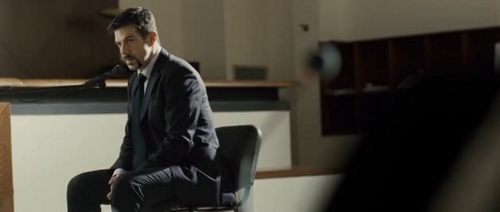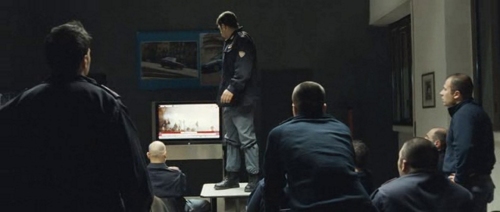 The ability of Sollima consists to bring no real answer to the many socio-political questions he asks, thus avoiding his story of becoming an heavily demonstrative "thesis film". For example, the immigration issue and its dramas is very honestly discussed, because if insecurity and the extreme difficulties of immigrants are presented unvarnished, the distress, the anxiety and the feelings of anger and injustice "natives" in front of the consequences of this migratory invasion are, for once, not denied, nor mocked, nor caricatured. There is neither good nor bad, only a sample of the various polymorphic victims of a global system each day more inhuman. Even the reality of inter-communities racism inside immigrant population is not evaded, especially in the pre "cleaning public park" scene, an episode that must have given cold sweats and sudden jumps to many Liberation or Telerama labeled film critics as it is difficult, at this moment of the story, not to feel some empathy for the "vigilante-police" squadra.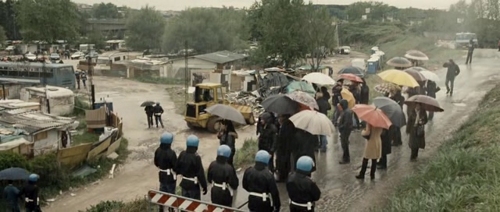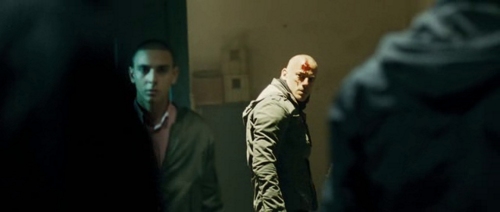 About the form, the heavy and dark atmosphere of the movie, served by a little too conventional but effective soundtrack (The Clash, Pixies, White Stripes...), is somewhere reminiscent of the French Olivier Marchal movies, which is far from being dishonorable. In the end, "ACAB" is perhaps one of the fairest and most implacable documents about contemporary Italy, lost between confused identity, economic collapse, overconsumption of drugs and football violence.
Jesus Franco, Rome, Octobre 2012.