Russian Teen Age
Par Patron, lundi 7 janvier 2013 à 12:46 :: FILMS 80's :: #1392 :: rss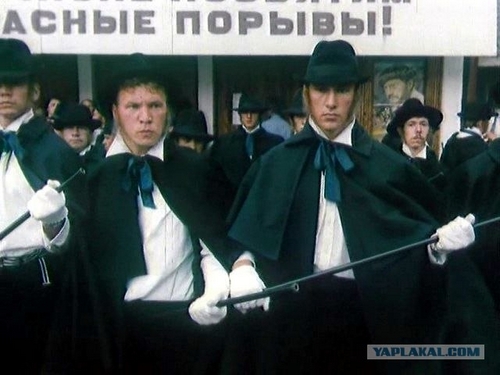 Original Russian Films of the 80's
Voici quelques films qui dressent un état des lieux de la jeunesse en URSS durant les années 80, sa nature, ses humeurs et ses émotions.
These films show you nature, moods and emotions of russian 80's youth culture.
Une sélection directe et drastique de Andrey du blog .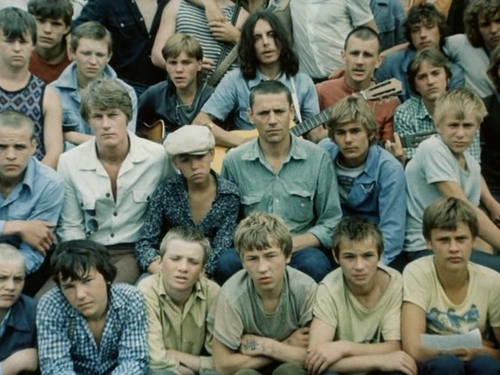 PACZANY (1983)
Paczany est un terme argotique qui désigne les criminels, gamins loubards. C'est l'histoire d'un type qui organise un camp d'été uniquement pour les adolescents "difficiles". Le film montre des ados confus, faibles et solitaires, en guerre contre le monde des adultes.
That's russian slang for criminal (lads, yobs, etc). Story about a man who organized a special summer camp for "difficult" teenagers. Confused, weak and solitary teenagers against the world of adults.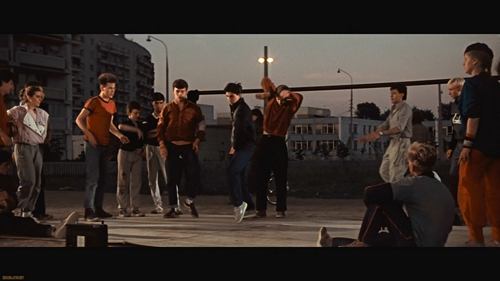 COURIER (1986)
Le récit d'une nouvelle génération: ouverte, honnête, confiante en elle, mais sans aucune voie d'avenir.
The tale of the new generation; opened, honest and self-confident, but without real way to the future.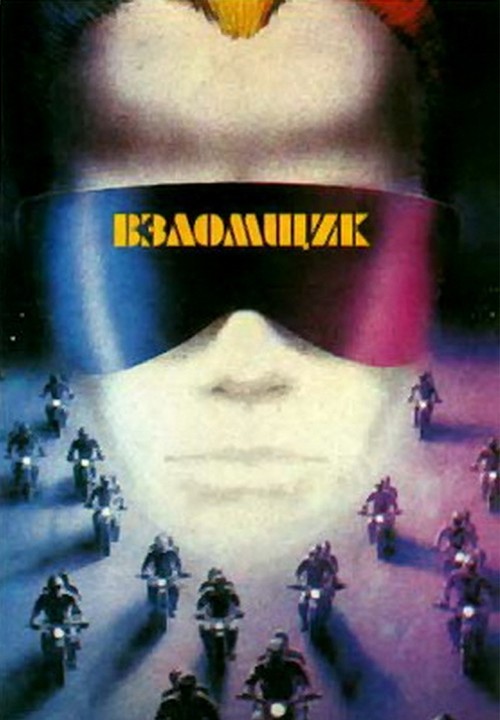 BURGLAR (1986)
Deux frères. L'un est musicien (Kinchev, le chanteur du groupe rock ALISA) et son petit frère, un voleur, qui lui procure son premier synthétiseur.
Two brothers. One is musician (Kinchev, frontman of Russian rock band ALISA) and younger brother a thief who steal a synthesizer for him.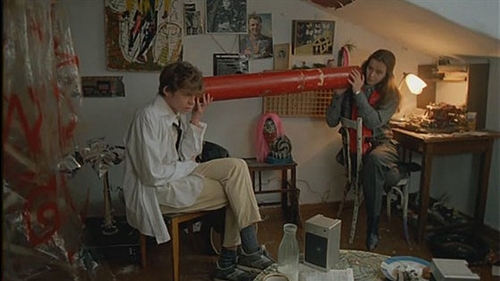 ASSA (1987)
Celui-ci est devenu un film culte, principalement car c'est un des premiers films qui a fait passé le rock russe de l'underground au mainstream.
It became a cult film, mostly thanks to the fact that it was one of the films that brought Russian rock music from the underground to the mainstream.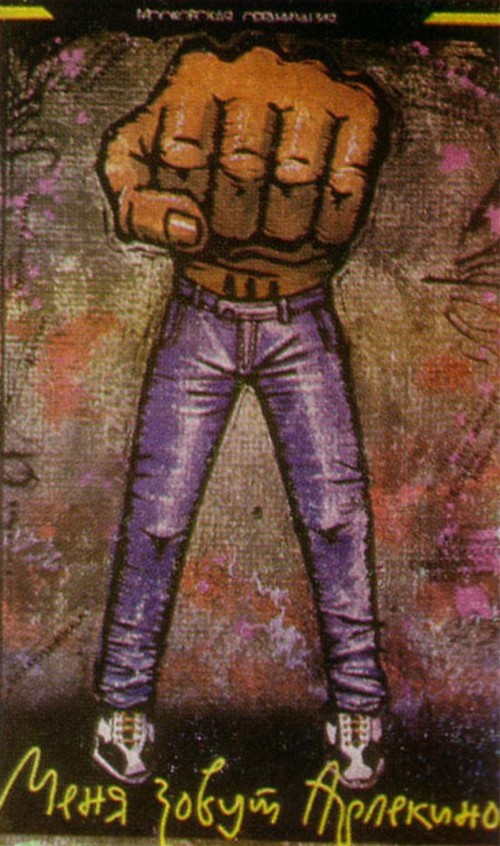 MY NAME IS ARLEKINO (1988)
La fin des années 80. Le jeune Andrew, surnommé "Arlekino", vit dans une petite gare près de la voie ferrée, pas loin de la ville. Il est le leader d'un petit groupe de gars composé de sous-cultures diverses et opposées: des nazis, des hippies, des metalheads, et des "Majors" (les gosses de riches). Arlekino ne redoute en rien cette vie, mais il réalise qu'il ne pourra jamais en vivre une autre.
The end of the 80s. Young lad Andrew, nicknamed "Arlekino", lives in a small station near the railway, not far from the city. He is the leader of a small group of lads where various subcultures oppose: nazis, hippies, metalists, and the "Majors" (rich people or preppies). Arlekino is not in awe of such a life, but he realizes he cannot live another life.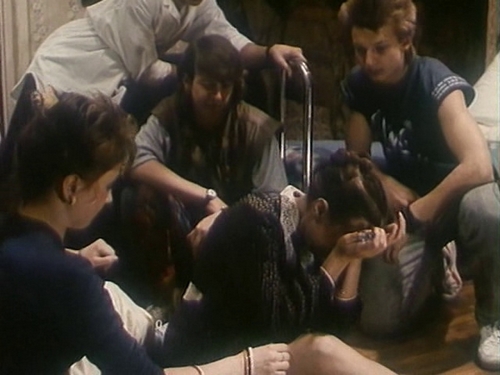 DEAR ELENA SERGEEVNA (1988)
Un drame social a lieu entre un professeur et ses élèves.
Social drama appeared between teacher and students.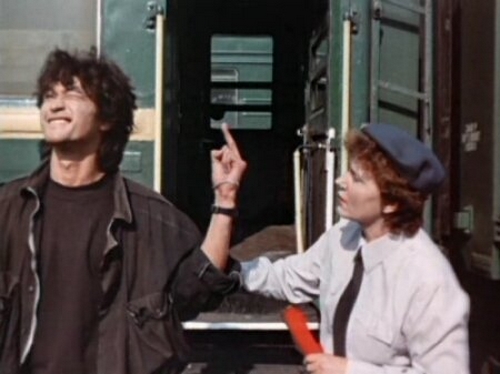 NEEDLE (1988)
L'acteur principal du film est joué par le célèbre musicien rock Viktor Tsoi.
The main character Moro is played by the famous Soviet rock musician Viktor Tsoi.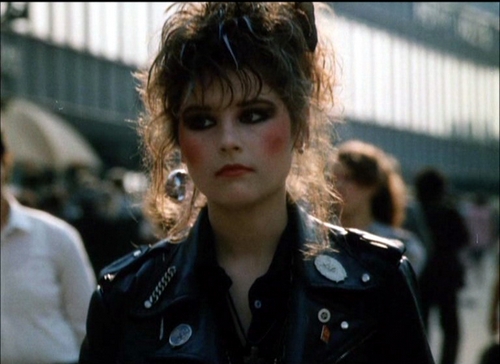 THE ACCIDENT - THE DAUGHTER OF A COP (1989)
Accident est le surnom de l'héroïne. Mais son père est un flic. Elle aime la musique metal, tandis que lui, coffre des jeunes issus de ces scènes.
Accident – it's a nickname of the girl. But her father is cop. She likes metal music and he catch people from theses subcultures.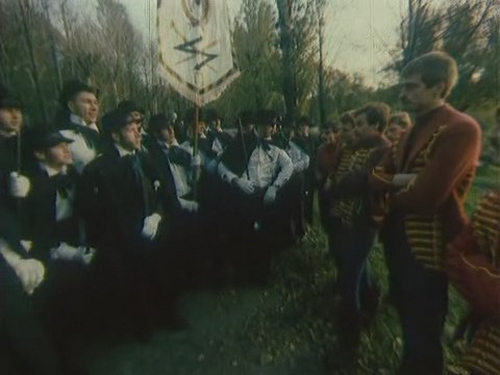 SIDEBURNS (1990)
Un film au style grotesque. Dans une ville provinciale apparaît un gang de "pushkinists" (d'après le poète Alexander Pushkin). Ils portent des rouflaquettes et utilisent une cane comme A. Pushkin, dont ils se servent habilement lors d'escarmouches. Ils lisent la poésie de Pushkin et s'impliquent dans la politique, menant bientôt le danse. C'est en quelque sorte une satire russe d'Orange Mécanique.
Grotesque style film. In a provincial town appears gang of "pushkinists" (From Alexander Pushkin – the poet). They carry sideburns and a cane as A. Pushkin, which is skillfully used in skirmishes, read Pushkin's poetry and get involved in political intrigue, leading the own game. A Russian satire of Clockwork Orange.